Since the 1970s, pressure cooker and canning methods for the home have become standardized. Although people have been canning for longer, we now know that pressure canning is the safest way. It's also the only USDA-approved way, of preserving meat, fish, vegetables, and more. Pressure cooker stove top cooking and canning are fun, and it makes your life in the kitchen a lot easier, but the options for pressure cookers can be overwhelming. It's impossible to know how to choose a pressure cooker on your own if you're new to this cooking process.
Let us help guide you! If you're wondering what is a pressure cooker, you can find out here. If you want to know which are the best for beginners, pros, and everyone in-between, keep reading!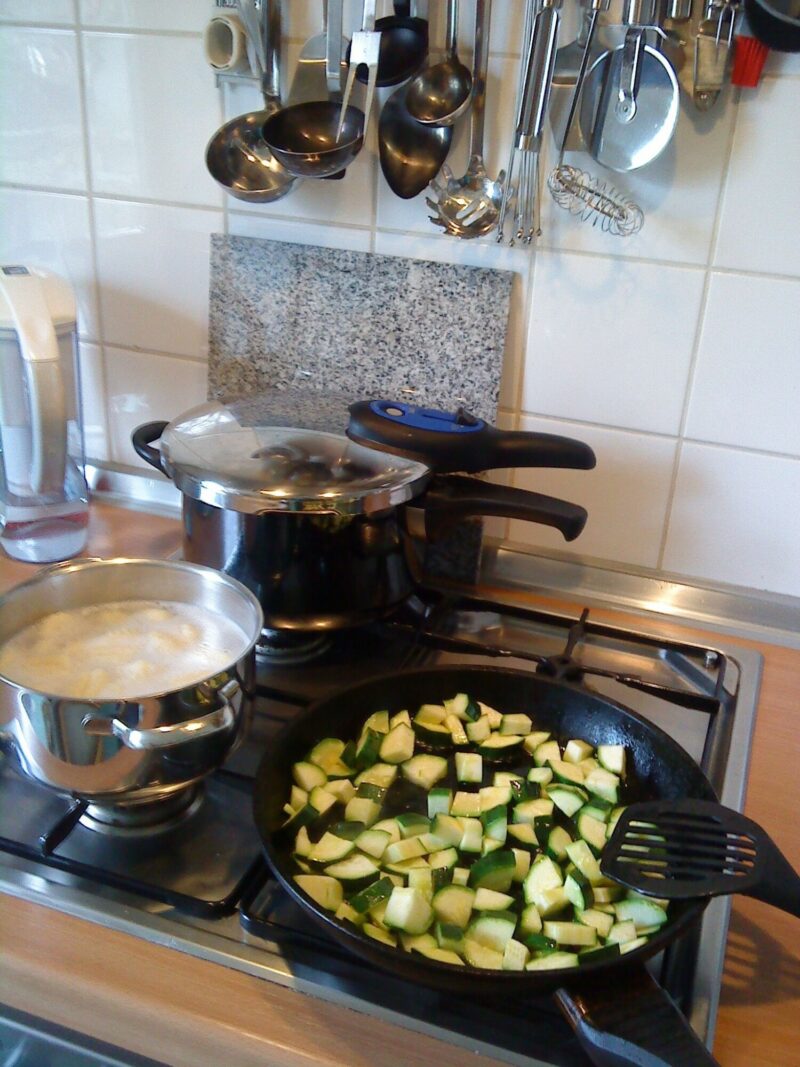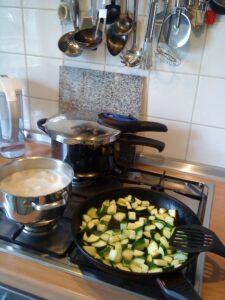 1. All American 921 Canner Pressure Cooker
Let's begin with the All American Canner/Pressure Cooker. There are a number of things that set All American apart from its competitors and justify its higher price.
The first thing is that All American is a family-owned, American business dating back to the 1900s. When you buy from them, you're directly supporting an American business and helping to stimulate the American economy.
The age of the business means that they've had time to perfect their canning technology. This allows them to make the best piece of pressure cooking equipment possible. Canning has been around since the 1800s, but it didn't become a commercial practice until 1912-a few years after the birth of All American!
With All American, you're taking part in a piece of history and receiving a reliable, unique canner. Let's look at some of the qualities of the All American pressure cooker.
What Makes It Unique?
All American Pressure Cookers have a patented technology that all other pressure cookers lack-a metal-to-metal seal. This unique sealing technology eliminates the need for gaskets. Clamping locks the two pieces perfectly in place so that you never have to worry about replacing worn gaskets.
Most people don't realize they need to replace a gasket until a meal is ruined. Don't let even one meal face ruin by relying on the All American's faultless locking system.
The Pros
This professional-level pressure cooker is easy to use! The cover can be easily opened and closed, and every model comes with a pressure level gauge. Even the finish of the metal makes it easier to clean.
It's built to last with its double-thickness edges.
All you need to get started is the All American 21.5 QT Pressure Cooker Bundle. It comes with two Racks and a Norpro Canning Essentials 6 Piece Box Set. This complete set provides every tool you need at an impressive discount to buying all the parts separately!
The Cons
If you want something easy to lift, this may not be one of the best pressure cookers for you. It's 17.5 pounds at its mid-size (21.5 quarts), which isn't so heavy you can't lift it, but may be too much for some people to regularly use.
There are also some easier to learn models of pressure cookers which we'll get to. Using a pressure cooker like this one requires the ability to read the gauge.
Finally, the smallest size that this pressure cooker comes in is 10.5 quarts, which may be bigger than you need if you're planning on only engaging in small pressure cooker projects.
[/joomdev-wpc-pros][joomdev-wpc-cons][/joomdev-wpc-cons][/joomdev-wpc-pros-cons]

921 All American Pressure Cooker
Pros
Easy to use
Double edged thickness
Comes with cleaning supplies
Cons
Heavy to lift
Must read the gauge
2. Presto Pressure Canner and Cooker
Presto makes a variety of pressure cookers and canners in a huge diversity of sizes, materials, and needs.
Not everyone needs the same kind or level of a pressure cooker because not everyone uses their pressure cooker for the same things. Some people use pressure cookers in order to make meals faster, while other people use canned goods all year or as a second income.
Those two kinds of customers need different kinds of pressure cookers, so let's look at all the options that Presto has to offer.
The Pros
Presto makes all of its models in many sizes. Their pressure cookers come in sizes from 4 quarts to 8 quarts. These cookers are best for making delicious pressure cooker meals in such as quick stews.
The next sizes for the Presto pressure cookers are the canners. In order to accommodate multiple cans at once, these are a bit bigger. These come in 16 quart and 23-quart size options. They even have an option that's compatible with induction cooktops!
For people that prefer their entire pressure cooking experience to be automated, Presto makes three sizes of electric multi-use pressure cookers including programmable ones.
The Cons
You'll have to choose between stainless steel and aluminum options – which may be a pro for you, but it can be daunting if you're just a beginner with pressure cookers.
While Presto does offer electric pressure cookers, they have fewer options than some other electric pressure cookers. You may feel limited in your options for its use, and wish that you had purchased something more all-encompassing.
Presto Pressure Canner & Cooker
Pros
Multiple Quart Sizes Available
Fully automated pressure cooking
Programmable models
Cons
Tough to decide aluminum or steel version
Limited features might make you feel like you should have gotten another version.
3. Instant Pot Electric Pressure Cooker
When it comes to electric pressure cookers, the Instant Pot is probably the top pressure cooker on the market. In fact, among the general public, Instant Pot has become almost synonymous with the pressure cooker.
Instant Pot came onto the scene as an option for people who want to take the guesswork out of pressure cooking. Not everyone has the time to learn to read a gauge and adjust it properly. The Instant Pot is the pressure cooker for dummies so to speak, but it does a lot more than just pressurize meals and can. It's one of the best tools for making healthy meals fast.
The Pros
The Instant Pot has a very intuitive screen and button system on all of its models. It's incredibly easy to use, and it even comes with a book of recipe ideas to get you started! There are even some models that hook up to WIFI so that you can control them from your phone. It doesn't get more convenient than that.
Anyone can learn to pressure cook with the Instant Pot, and it makes the process safer with its easy-to-use venting system. The Instant Pot transformed the world of pressure cooking from something for a select group of people to a common tool in over 20% of American households.
The Instant Pot doesn't just pressure cook. It can double for so many other purposes. You can use it as a rice cooker, a slow cooker, a yogurt maker or fermenter, an air fryer, and even to saute. This item is truly a one-stop shop for cooking techniques.
The Cons
Not everyone needs something so automated or that performs so many tasks. Some people even find that a device that promises to do too many things has trouble delivering on all of them. While I haven't found anything the Instant Pot is bad at, I'm willing to believe that some specialized equipment may do some of its jobs better.
If your passion is canning and just canning, you can find a tool that is more suited to just that job.
Also, with more components than the average pressure cooker, you have more items that are likely to need repairs at some point. Not to mention its intricacies create nooks and crannies that can be difficult to clean.
Instant Pot Pressure Cooker
Pros
Easy to Use and Navigate
Venting cooling system
Programmable models
Cons
Might be too complicated for simple canning
Many component parts may require fixing eventually
4. Cuisinart Professional Collection Stainless 6 Qt Pressure Cooker, Medium, Silver
This brand has a long history in the slow cooker game, and they make some pretty amazing standard cookware. Now, they're stepping into the pressure cooker game with their own version.
Cuisinart pressure cookers are a happy medium between a professional level, manual pressure cooker and the fully automated Instant Pot. What results is an easy-to-use yet very effective and personalized pressure cooker.
The Pros
The Cuisinart Professional Collection Stainless Steel pressure cooker is simple enough in design that it's dishwasher safe.
You don't need to be able to read a gauge to use it. It operates at three pressure levels and has an easy-to-use vent just like an Instant Pot. It even releases unnecessary pressure on its own when it needs to.
The one-handle design is the easiest locking method out of any other pressure cooker.
The base is encapsulated in aluminum to ensure even heating all around the pot. It heats quickly and distributes that heat evenly which is so important to the pressure cooking process.
The Cons
The Cuisinart pressure cookers don't come in any large sizes despite their simple design (only 6 quarts and 8 quarts). So, unfortunately, you're unlikely to be able to use a Cuisinart pressure cooker for large canning projects. It may be a good starter pressure cooker, but you'll likely need to eventually graduate to something bigger if you plan on making pressure cooking and canning a regular hobby.
There are also automated versions of the Cuisinart pressure cooker like the Instant Pot, but they come with fewer cooking options.
Cuisineart Professional Pressure Cooker
Pros
No need to read a pressure gauge
One-handle makes for simplest use
Aluminum base assures all around heating
Cons
Small sizes only (6 and 8 quarts)
Automated models have limited cooking options
5. T-fal Pressure Cooker (Amazon's Choice)
Let's look at a pressure cooker that surpasses all expectations by being user-friendly, is good enough for professionals, comes in multiple sizes, and takes innovative technology from your other favorite pressure cookers.
The Pros
The T-fal Pressure Cooker has both 3 pressure cooking level options as well as a readable gauge. This means that you can rely on preset standards with this pressure cooker, but it's still in your hands to make sure it's working properly. You don't have to just trust the system.
This pressure cooker is at a very affordable price and comes with two cooking racks included. Plus, in a size of 22 quarts, there's room for sixteen-pint jars for your canning projects.
The simple design is easy to clean and comes with a locking system similar to the Instant Pot as well as a manual steam release.
The Cons
Unfortunately, though it's easy to clean, this model is not dishwasher safe. You'll have to wash it by hand and be careful not to use anything too abrasive on the aluminum.
You may notice that at 14 pounds, this is a rather light pressure cooker for the stove top. While it's nice to be able to carry it around easier, you may find that it sacrifices something in durability because of its thinner aluminum construction.
T-Fal Pressure Cooker
Pros
Easy to read pressure gauge
Very affordable
Aluminum base assures all around heating
Cons
Not dishwasher safe
Very light, may not have as much durability as competitors
6. Granite Ware Pressure Canner/Cooker/Steamer
This is a very unique-looking pressure cooker from a lesser-known company. But don't let its lack of fame turn you off. This simple design is Amazon's Choice in a pressure cooker which might make it the best pressure cooker of 2022.
This is one of the most simple pressure cookers you can get. It does its job, and it's unassuming while it does it. This is a great option for anyone who is still a beginner at pressure cooking but wants to learn to do it without the help of automation.
Get started on this great cooker and then eventually move to something bigger and more complicated if you love the hobby. Or you may find that this pressure cooker lasts you forever and meets all of your needs!
The Pros
We love the sleek black look of this pressure cooker. While it won't make it any better at its job, we think that it helps it stand out from the crowd and will certainly look nice in a modern kitchen.
It's light (only about 10 pounds), and dishwasher safe! It's manual so that you really learn how to pressure cook like a professional.
It has its own regulator system, and it's guaranteed to not rust or stain. It's the perfect size for holding a large number of cans. Basically, you can't go wrong starting out on this simple guy.
The Cons
Although this cooker is manual, it does not come with its own gauge. You have to either trust the pressure setting that you put it to or buy your own gauge. We recommend the latter for your peace of mind and so that you can learn to read the gauge properly.
Graniteware Pressure Cooker
Pros
Sleek black design
Dishwasher safe
Self regulating system
Cons
No gauge to measure pressure
Lightweight, may lack durability
7. BUFFALO Stainless Steel Pressure Cooker
Beginners often need a little extra safety when it comes to their pressure cooker experiments. Pressure cooking, when done incorrectly, can be dangerous. But the proper safety measures and features can keep you cooking for a long time.
The BUFFALO pressure cooker prioritizes safety in its design, plus it comes in sizes for every kind of project and cook. We love its sleek design, easy-to-use features, versatility, and of course its dedication to safety. Let's look at some of those features.
The Pros
The BUFFALO pressure cooking has five extra safety features that are not standard to all pressure cookers. It has an easy-to-read pressure indicator that is more intuitive than a typical gauge so that even beginners can feel safe. There are also extra pressure indicator signals on the top of the lid that are easy to read.
It also has a precision interlocking flange and an emergency pressure release valve. You'll be able to feel safe knowing that this pressure cooker won't unlock on you, but also that it will automatically release just enough if the pressure gets too high. Totally foolproof!
The final safety measure is an extra safety valve so that you can relieve pressure even if the first measures fail. There's nothing that can go wrong with the BUFFALO pressure cooker stove top edition, when every possible failure is accounted for from an automatic and manual standpoint.
This pressure cooker is optimized for all kinds of stove tops from gas to electric to induction and even ceramics.
It comes in many sizes, and those important safety features are present in every model. You can go from cooking small meals in your BUFFALO to graduating to their largest size (37 quarts!) while feeling comfortable knowing that you're familiar with their technology.
The Cons
If you want to use this pressure cooker for canning, you'll need to buy some extra tools to go with it. It does not come with its own canning rack, although BUFFALO does sell some that are compatible with each model.
If you prefer to read a gauge (and again, we recommend that you learn how to) then you'll also need to buy a gauge to go with this pressure cooker.
Basically, the BUFFALO may have great safety features, but it's bare-bones beyond that. You can always buy accessories to customize your pressure cooker for your needs, but if you prefer to get it all at once, there may be a better option for you.
BUFFALO Stainless Steel Pressure Cooker
Pros
Built for SAFETY
Emergency release valve
Works on all stove tops
Many sizes available
Cons
Bare bones model, need extra tools
Doesn't come with a gauge
8. NINJA Pressure Cooker with Crisper
Here's a pressure cooker with many similar features to the Instant Pot at a lower price point. This pressure cooker is billed as a 9-in-1 piece of equipment, and it even includes an air fryer.
We love the sleek design that looks even more futuristic than the standard Instant Pot. You can make some truly special meals right inside the NINJA without needing to use another appliance or cookware by using multiple settings for different recipe steps.
The Pros
The NINJA is unique because of its ability to lock in juices and then crisp the outside. No other pressure cooker is capable of that action. This is possible because of the NINJA's air fryer action.
After you pressure cook your meal to tenderize the meat and make everything all nice and juicy, you can switch the setting of the air fry to lock in that moisture and crisp the outside. It's never been easier! Think of it as reverse searing.
That's not all the NINJA can do. It also makes yogurt, cooks rice, sauces, graives, roasts, and even broils! Will you even need an oven or stove anymore?
The Cons
If it does all that, it must have a lot of parts. And a lot of parts means a lot of parts to clean. While aspects of the NINJA are dishwasher safe, there are lots of small pieces to account for and make sure you properly clean.
This is definitely a pressure cooker for a cook, not a canner. There are only small-size options, and it's very hard to optimize it to personal preferences.
NINJA 9-in-1 Pressure Cooker
Pros
Locks in juices with crispy outside
Air fry setting crisps outside
Cons
Lots of parts to clean
Only small sized options
9. Barton Turbo 6 Quart Stove Top Pressure Cooker
Let's say you want all the customization of a simple pressure cooker design. The freedom of a manual operating system, and one-handed locking system, make this one an easy choice.
If that sounds like you, the Barton Turbo Pressure Cooker Stove Top version is the right pressure cooker for your needs.
The Pros
This is as simple as can be while still completing the necessary tasks. It cooks meals 70% faster than traditional methods. It has a turn and lock handle like automated cookers.
It's suitable for all stovetops. It's entirely dishwasher safe. That's right, the entire thing can go in the dishwasher-no complicated pieces or cleanup.
The stainless steel is food grade and the heavy-duty bottom ensures even heating.
This is the lightest pressure cooker we've found at only 10 pounds. That makes it the perfect gift if you want to give someone a pressure cooker. But don't you worry about their ability to lift heavy items. Get Grandma into pressure cooking with this easy-to-use and light option!
The Cons
It might be too simple for a pressure cooker stove top edition that can only cook small meals. If you get something manual, you may be happier with something that you can eventually use for canning.
That shininess may look good now, but even stainless steel can lose its vibrancy after some time without a proper satin finish.
Barton Turbo Pressure Cooker Stovetop Edition
Pros
Cooks meals 70% faster
Suitable for all stovetops
Dishwasher safe
Cons
Too small, can only cook 1 meal
No satin finish on stainless steel
Pressure Cooker Stove Top Options for Everyone
Regardless of your kitchen goals, there's a pressure cooker for you. Pressure cookers are the safest way to can and preserve food and they make cheap quality meats taste more tender and delicious. There's no single best pressure cooker-just the best one for you!
No matter what your price point is, you can find a highly rated pressure cooker stove top edition that suits your needs. Choose one from this all-encompassing list, and then get cooking and canning!
Looking for more appliance reviews to make sure that you're always getting the best? Check out our Appliances section for more!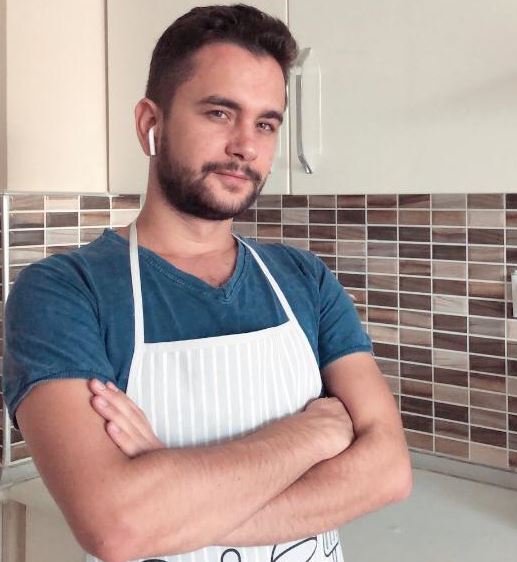 This is Berk from the JarKitchen Team. I am a Mechatronics Engineer and I like cooking in my spare time. By bringing my engineering background into the business, product reviews are a specialty for me. During my travels across Europe, I have learned/tested many recipes and now I plan to bring them to you here!