For more than 2500 years now, habanero peppers are being used in the Yucatan region for food flavoring, but recently they have become a favorite all over the world. Individuals use the pepper to add a nice, hot touch to a variety of dishes both during preparation in the kitchen and condiments or sauces at the dining table. Based in New Orleans, USA, the Reily Foods Company utilize habanero peppers to manufacture their fan-favorite Yucatan Sunshine Hot Sauce.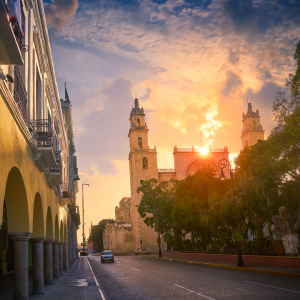 Many people count habanero among the spiciest peppers in the world. Reily Foods Company pairs habanero peppers with onion, carrots, and other ingredients that control the hotness of the peppers while maintaining their original unique flavoring.
You are at the right place if you want to know more about the Yucatan Sunshine Hot Sauce and plan to purchase it.
Main Ingredients Used in the Hot Sauce
Well-aged red habanero pepper
Dehydrated carrots
Dehydrated garlic
Dehydrated onion
Distilled vinegar
Xanthan gum
If you want to try something other than peppers, you can go for Wasabi sauce as it has smaller chemicals and provides a burning sensation in your nose.
Natural Red Color with a Consistent Texture
The Yucatan Sunshine Hot Sauce comes in a plastic bottle with a flow regulator. Moreover, its label has generic graphics that may remind you of the 80s advertisement style. The hot sauce has a natural red color that comes from the habanero peppers. It doesn't have any red dye or food coloring.
The dark red color has a fluidic nature that makes the hot sauce cling to the food, unlike thin sauces. The Yucatan hot sauce has a consistent texture throughout with no visible separate elements or clumping. One thing you may not like is the hot sauce's bottle design which can cause splattering.
Mild Aroma and Distinct Taste
The Yucatan Sunshine hot sauce has a mild, light smell that isn't overly harsh or acidic. Its smell will be overpowered by the food on which you put the sauce. The use of garlic, carrot, and onion balance the smell of vinegar in the sauce.
When you taste the sauce, you will feel the flavor of vinegar at first, which is soon balanced by onion, carrots, and garlic. The sauce has a distinct flavor that does not get overpowered by the habanero pepper heat.
Well-Balanced Spice and Heat
You will feel consistent, warm heat that builds slowly in your mouth when you taste the hot sauce. However, the spice is well-balanced and will not make you sweat or run for water or milk, similar to the Taco Bell Diablo sauce.
Even though habanero is very hot, this sauce has balanced heat. All thanks to the right use of other ingredients in it!
Final Thoughts on Yucatan Sunshine Hot Sauce
For anyone who wants to add to their collection of hot sauces, the Yucatan Sunshine Hot Sauce is a great choice. When it comes to habanero pepper sauces, this is among the better options because of its consistent flavor and slow heat build-up.
You will not get overwhelmed with heat with this hot sauce, unlike the Flashbang Hot Sauce. The use of carrot, garlic, and onion balances the vinegar flavor and make sure the sauce is not extra acidic.
The Yucatan Sunshine Hot Sauce is certainly worth the try.
Hello I'm Rajita! I'm an international traveler and certified "foodie"! I love to try new and exotic foods and share my experiences, recipes and food insights with you. That's why I'm here. Thanks for stopping by!