Juicers have an important place in our kitchens thanks to their durability and versatility. Especially if you are looking for a way to change your eating habits, having a juicer will definitely help you. Who doesn't want to taste the freshness of the fruits and vegetables with a smooth texture? Who wants to know more about what a juicer can do except for juicing? Believe me, you will be looking forward to trying new recipes once you get your juicer. In this article, we have chosen Omega Juicer 8226 to enlighten our readers more about this juicer. Here is everything you need to know about Omega Juicer 8226.
Basic Parameters of Omega 8226
The origin-country of this juicer is South Korea.
The manufacturer is Omega Products.
It weighs 6.4 kg (average of 14 lb)
It works with 200 Watts power.
Omega juicer works with a single auger during juicing process.
The dimensions of this juicer are 26 x 17.5 x 21.5 cm.
It has 80 RPM.
Only two color options are available for this juicer: chrome and white.
Warranty differs depending on the parts. It is 60 months for the motor while 36 months for the other parts.
It comes with a cleaning brush, the body, and the other basic parts like an auger, a container which comes with a mush separate, another container to keep the fiber, etc.
These parameters are very similar to Omega 2006 but there is a difference in voltage and color between these two models. Considering these parameters, we will be looking at what kind of features they provide for Omega 8226:
1. Durable Auger
As we have mentioned, Omega 8226 works with one auger whose material is very durable. The juicing parts are made from GE Ultem and this material is famous for being a durable BPA-free material. You will not believe your eyes once you start using this juicer.
2. Slow Juicing
This feature has stolen our hearts when we experienced it. Thanks to its 80 RPM feature, you will be getting the best juice slowly but surely. When you use your juicer at low speeds, there will not be any disruption in the enzymes and nutrients of the fruits. That is because of the fact that low speeds necessitate lower heats. When you take your time to make a juice, you will be seeing the smooth surface that is enriched with the whole nutrients of the ingredients you use.
Since there will be no froth coming out after the juicing process, you can keep your juice up to 72 hours. In other words, even if you prepare more than you need, you can keep it for later if you don't live in a big family.
3. Versatility
You might have fallen into the misconception that this product is only for juicing but you are wrong. Thanks to its homogenizing feature, you will be getting more than a juice. From soy milk to nut butter, you can make anything you want. By using 6 different pasta nozzles, you can also prepare a delightful dinner for yourself. Its masticating juicing mechanism will be a lifesaver in your kitchens. You can throw any ingredient in it and get it back with the maximum vitamins.
4. Simplicity
There are some products that make you feel like you are constructing a home from nothing. They have too many pieces and complex manuals to understand. Omega 8226 is for everyone. You don't need to be an engineer to set it up. There is a simple mechanism through which you can control your juicer. You will only need to throw whatever you are going to use inside, and start processing.
5. Easy to clean
Omega 8226's simple set up makes it easy to clean as well. You will only need to put the removable parts under the water and wash them softly. Since it comes with a cleaning brush specially designed for itself, you can easily clean the juicing screen with that brush. But, we suggest you not put the parts in the dishwasher since there is no information if they are dishwasher-safe or not.
Pros and Cons: Everything You Need to Know About Omega Juicer 8226
You will not be able to find the Omega Juicer 8226 on the market anymore, because it is discontinued. However, Omega NC1000HDS Juicer is an upgraded version of 8226 with almost the same look and almost the same price. 
Honestly, we have found it hard to find unappealing sides of this juicer. But still, each product could appeal to different groups of people. Although it may look like the perfect creation compared to other juicers, we have taken a look at the comments of the users and found the worst parts that we couldn't see as well.
Pros
It has many extra parts that could be helpful for making different recipes.
Durable auger
Easy portability
Easy to set up
Quiet while using
Cons
It takes a longer time to make juice because it works slowly.
Some parts are not under warranty so you have to pay for them if anything happens
Still has more pulp compared to centrifugal juicers
A bit pricy considering its efficiency
As you can see from this list, every product comes with its setbacks. Its slowness might be better for you but if you are trying to get out as fast as possible, this juicer may not be for you. But, you still can make your juice the previous day and drink it later. To feel healthier and better, we are ending this article with the healthiest recipe ever. By drinking this detox for three days, you will be feeling lighter and healthier.
Detox Recipe with Omega 8226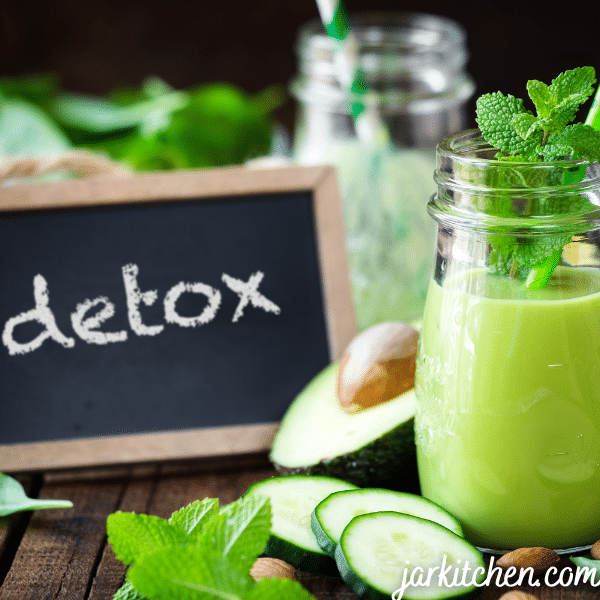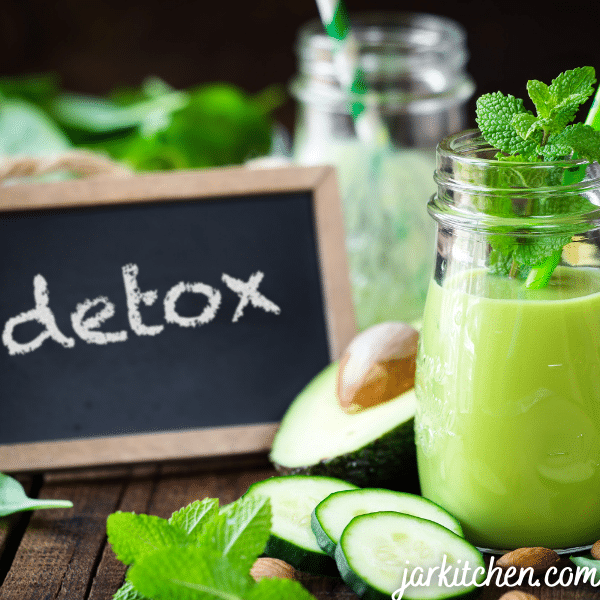 Especially if you are working on a tight schedule and don't spend much time cooking, you might have a feeling of bloating on your stomach. That might be because you don't spend time chewing what you eat or you don't drink enough water. With this recipe, you can prepare a delicious detox cure for your body.
Ingredients
A handful of spinach
A handful of parsley
2 small cucumbers
Half lemon
5-6 leaves of mint
Water
There is not an exact amount for the green ingredients since it is better to measure by yourself. 
How to do:
Since you have your Omega 8226, you don't have to cut any of these products. However, it would be better to cut the lemon so that it could fit in your juicer. Starting from cucumbers, start juicing all the ingredients except for the mint. Since you don't have to use too much heat, you will be getting the healthiest detox cure ever. Once you finish juicing, remove the mush and pour your drink into a bottle. And add the remaining mints on it. After that, you need to add some water to it so that it could be easier to drink. You need to consume the whole bottle in a day and repeat this cycle for three days. 
Conclusion: Did Omega 8226 Pass the Test?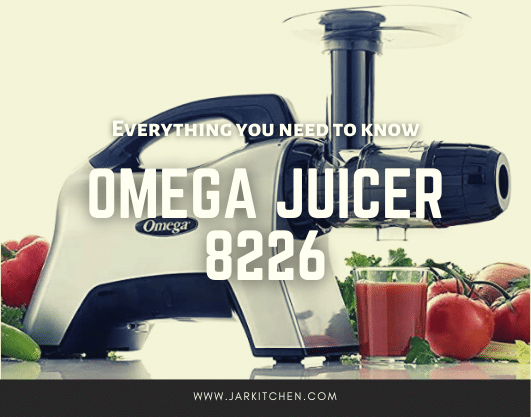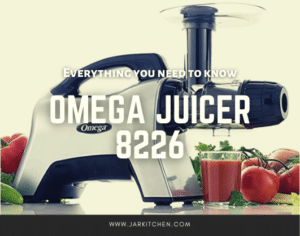 While drinking my detox cure, the only thing I have thought was how fresh it feels. To get the best experience in the kitchen, we suggest you make detailed research about the juicer you will get. Omega 8226 has stolen our hearts with its versatility and basic features. Especially if you have concerns about the juicers that take away all the nutrition, you don't have to worry about it thanks to Omega Juicer 8226. If you are looking for a more quiet one, be sure to check our Best Quiet Blender Article.
Please leave a comment below if you have any questions or comments about this juicer. You can help other people to decide if you have previously used this juicer.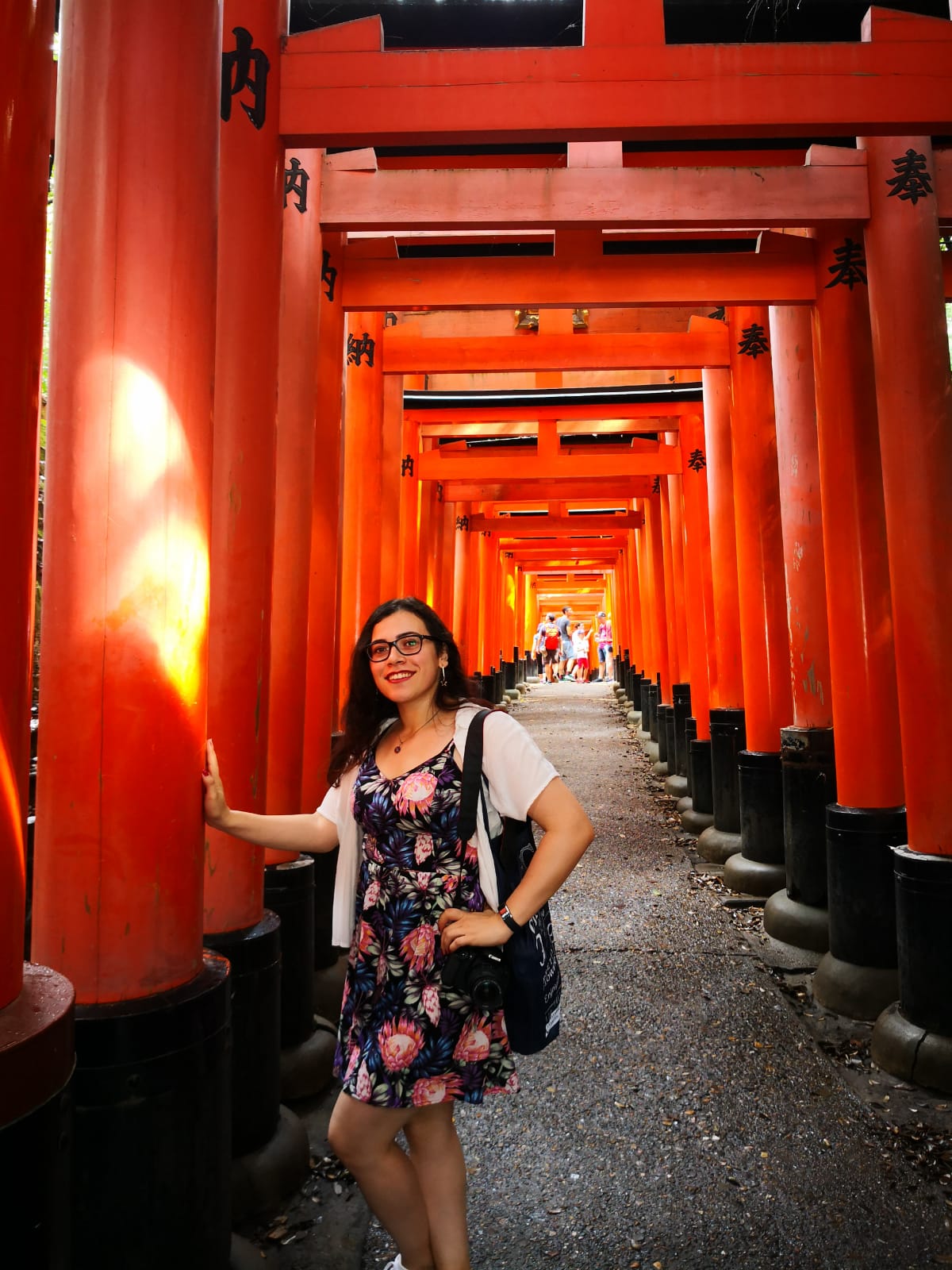 This is Merve from the JarKitchen Team. I am a freelance content specialist, and I like cooking different recipes in my free time. During the pandemic, I have had plenty of time to practice my cooking skills and cooking turned out to be a hobby for me.