In this article, I aim to explain that how long do cold press juice last, what kind of material should we use for our fresh juices, nutrition-wise what happens when we juice any vegetable or fruit, and most importantly; how can we use all parts of our ingredients (juice and also the pulp).  This question is very important to me. Because it is all about sustainability and our own health.
Besides, we also know that medical experts call  "The second brain in our guts." So let's see what we can do for our body and environment. And also I would love to share some recipes, some Kitchen 101 Tips for sure. Let's make things healthier and sustainable together.
Why Should I juice My Vegetables or Fruits?
Best Ways to Improve our Digestion;
Add healthy fats into your meal
Stay hydrated
Get Fiber!
Chew your food
Get moving, do some exercises
Know your body and mind
Manage your stress
Eat slowly
We can add many other clauses in our "best ways" but these are really important to me. Let's go back to our question. Why should we juice our vegetables and fruits indeed… Apparently, our 4th clause has completed. Chewing is not necessary if we juice our meal. Some say juicing can reduce your risk of cancer, remove toxins from your body, boost your immune system, easier absorption of nutrients, help digestion, and help you lose weight. However, there's no scientific evidence that extracted juices are healthier than the juice you get by eating the fruit or vegetable itself.
Flavor-wise
Since I am a chef I have learned that we can go crazy with our juices, our sauces, and liquids (like soups). Because they are homogeneous liquids. That means we can add flavor layers. For instance, on a cold day, I want to eat oranges and at the same time, I am thinking that I should eat some ginger and some green vegetables also. Of course, I can eat them separately ~ please do not eat ginger separately, trust me you would not like it~ but why should I do that while I have the ability to combine things.
We can just juice our oranges, we can add some fresh mint leaves, fresh basil leaves, some grated ginger and honey, that's it, Bon Appetit! On the other hand, it is going to take only 5 to 6 minutes to prepare. You still might be asking the question of how long does cold press juice last. Time has an effect on the juice too. The longer it waits, the non-fresher it gets. 
How long Does Cold Press Juice Last? 
If we are talking about homemade fresh juices which we are, ı would say 3 days. However I am not going to lie, I have used 4 days old juices for soup starters, for sauces, for gazpachos (Spanish Cold Soup ~ common name).
Extending the Shelf Life
But I really have to add this, if you control your refrigerator temperature (it should not be higher than 4 °C degrees, because bacteria grow most rapidly in the range of temperatures between 40 °F and 140 °F = 4.4°C– 60°C). Besides the temperature, we can do other things when we store our juices. We should avoid using plastic containers ( we can use stainless steel, glass, and polyethylene containers), we can wrap our containers tight with plastic wrap.
Use a Vacuum Sealer
You can use a Vacuum Sealer Machine. Vacuum packing is a method of packaging that removes air from the package prior to sealing. This method involves (manually or automatically) placing items in a plastic film package, removing air from the inside, and sealing the package. The intent of vacuum packing is usually to remove oxygen from the container to extend the shelf life of foods and, with flexible package forms, to reduce the volume of the contents and package. In this case, we can extend our juice's shelf life. When we close our restaurant on Sundays we vacuum pack everything so that we can store our juices, sauces, meats, and meals longer.
Do we lose any nutrients when juicing?
Juice extracted from fruits and veggies will contain concentrated amounts of vitamins, minerals, and other plant nutrients. If you tend to avoid fresh, frozen, or canned fruits and veggies, juicing can provide a convenient and refreshing way to get a healthy dose of nutrients that are easily absorbed.
But when juicing fruits and vegetables, some of the healthy, filling fiber is lost.
What about freezing Fresh Juice?
Freezing keeps juices safe indefinitely, quality begins to decline after a few months. Vitamins in frozen juices degrade during storage, and the longer you freeze the juice, the greater the loss. So, how long does cold press juice last? You can always freeze the fresh juice and store it for later use.
I Want my Fibers Back!
When we juice fresh fruit or vegetable our juicer separates the juice from the fiber. The juice goes into a juice jug/bowl and the fiber, which is called the juice pulp goes into a pulp bin, usually … Not anymore. We compare juicing and blending all the time (you can see in our other article: best Vitamix for juicing). Some do not like to feel the pulp so that they prefer juicing the vegetables and fruits. Is that mean that we should throw the pulp? No way! We are able to do tons of things with that. We shouldn't throw our leftovers for our own health, for sustainability, and for saving our pockets. Let's see what we can do with our pulps.
1. Juice Pulp Crackers
2. Juice Pulp Bread
3. Juice Pulp Pasta Sauce
4. Juice Pulp Soup Starter
5. Juice Pulp Smoothie
6. Juice Pulp Gazpacho
7. Juice Pulp (with fruits) Meat Sauce with butter ~for seafood, poultry, and red meats~
8.  Juice Pulp Dog Food (Please consult your veterinarian before you serve any pulp to your pet.)
How to make Juice Pulp Crackers?
The best way of making pulp crackers or pulp dust (powder) is dehydrators.
But what if we do not have a dehydrator at our home, are we not be able to recycle our leftovers? Of course we able to do that. We just need an oven, baking sheets, pulps, and seasonings. Put the pulp in a bowl, season it with preferred ingredients such as salt, black pepper, sugar, cinnamon, nutmeg powder, etc. Combine everything together with a rubber spatula.
Spread the juice pulp evenly over dehydrator sheets, set your dehydrator at 115º, and dehydrate until completely dried (within 4 to 8 hours, depending on the moisture of your place, the moisture content of your juice pulp, and your dehydrator, so you better check the crispiness ).
If we are going to make our crackers in the oven
Set at its lowest (not to cook them) temperature and put something in the oven door to not allow it to close (within 6 to 10 hours). Put the dry juice pulp in a high-speed blender or you can also use a spice grinder.
If you do not have a spice grinder, pour through a mesh strainer and strain it with your hands. Store in a dark, cool, and dry place.
Our Choice for Juicer Extractor
About this item ;
UPGRADED SPIRAL SYSTEM – 7 segment spiral opening up each cell for maximum juice yield, minimal oxidation, most nutrition.
80 RPM SLOW MASTICATING AND GRINDING – 90% More Nutrition Growth, without creating too much heat and friction. Reserving the vitamins, enzymes, minerals, trace minerals, and nutrients. With less foaming and no clogging.
JUICE & PULP SEPARATION FUNCTION – Perfectly separates the pomace from the juice, and extracts the nutrients from the fruits and vegetables into juice. Enjoy the pleasure of less pulp.
BABY HEALTH AND SILENT – Runs less than 60 decibels. Safe PMMA material, easy to assemble, operate, and clean. Dishwasher-safe parts make cleanup a breeze. A heavy-duty and stable body that lets you enjoy a quiet life.
3 YEARS QUALITY ASSURANCE – This juicer using advanced technology, with UL, ETL certification. Provide lifelong technical consultation.
Conclusion
I think we have learned that how long we can store our freshly juiced vegetables and fruits. And also ı wanted to talk about alternative and sustainable versions of juicing. I hope you find this article helpful. If you have any questions or comments, feel free to let us know in the comments. Enjoy your juices and pulps ?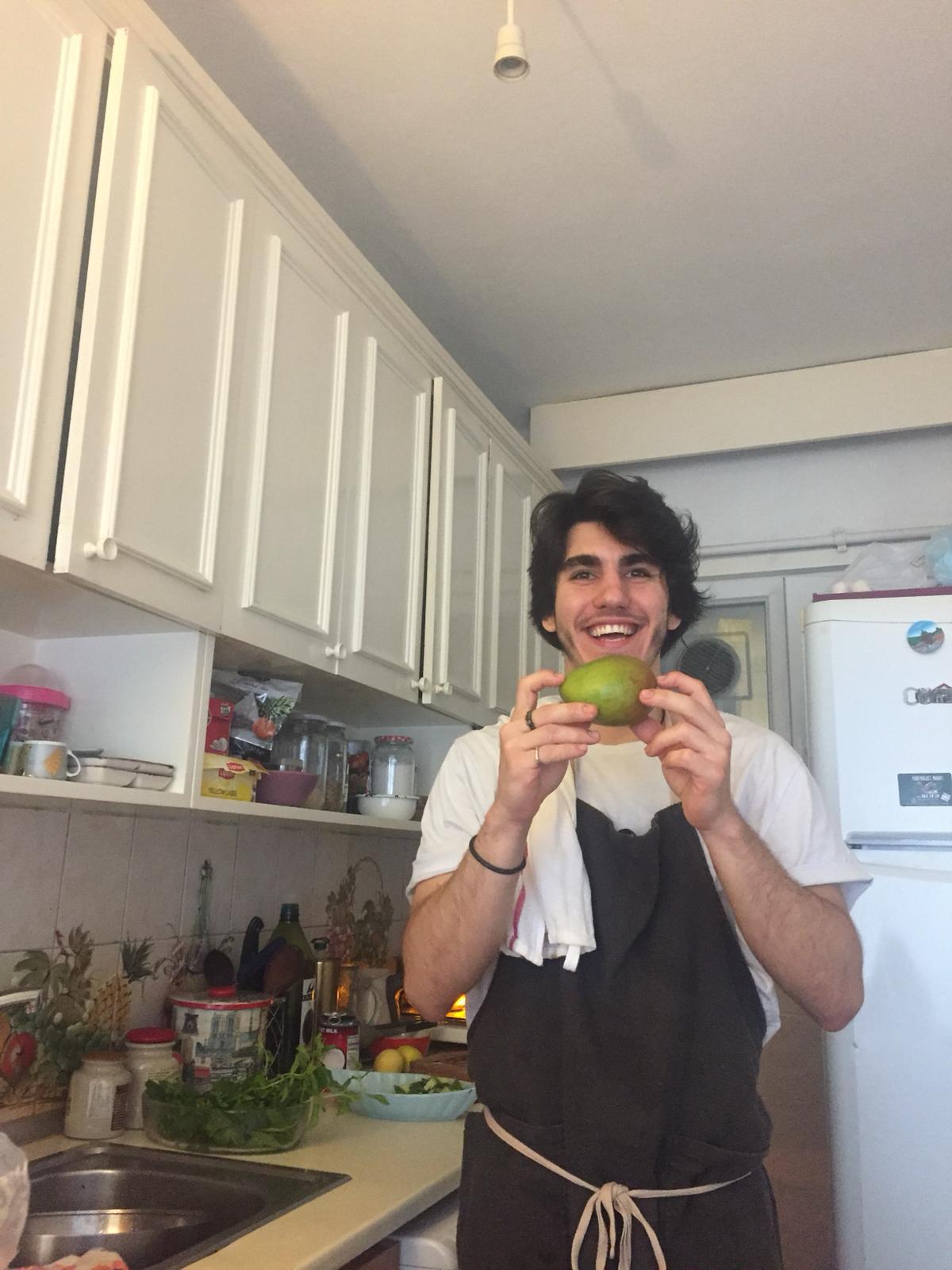 This is Pamir from the JarKitchen team. I am a chef who really likes cooking, learning, sharing. I believe cooking and eating is not just about flavor,flavor-matching, or need. It has a deeper meaning for me. At the end of the day, we are what we eat. Let's learn, cook, share, and evolve together.