A combo microwave toaster oven is one of the most convenient small appliances on the market. They grow in popularity every year, and it's no wonder why: toaster ovens come with a world of advantages! They save energy, time, and effort with every use, and they look amazing on every countertop.
If you are considering making the jump to a combo microwave toaster oven this year, keep reading for our top 10 models to buy in 2022.
1. Ninja Foodi SP201 Digital Air Fry Pro
Amazon's best rated Combo Microwave Toaster Oven
The Ninja Foodi is an iconic combo microwave toaster oven, and this new and improved model makes cooking even easier. The new model is jam-packed with improvements and features that will make baking, toasting, and more fun and enjoyable. There is almost nothing you can't do in this top combo microwave toaster oven.
The Pros
The Ninja Foodi SP201 is full of possibilities, with eight different functions in one countertop oven. This combo oven allows you to air fry, air roast, bake, broil, toast, prepare bagels, dehydrate, and keep your food warm all within the same appliance.
With its compact countertop-friendly size, your food will be hot and ready quicker. The Foodi SP201 comes with an extra-large capacity for family-sized meals, even capable of cooking full-size pizzas! When you are done with the Foodi for the day, the Foodi SP201 is designed to flip away and store upright, so your countertops will be free without having to fully remove the appliance.
With unique settings including air fryer mode, you can make healthier meals with less fat needed. This updated model of the Foodi has double crisp control technology built in, allowing for even airflow and heating. You have full control over your cooking.
Everything in this combo oven is customizable, from the shade of your toast to the method of cooking. The level of functionality cannot be beaten in other models. The Foodi SP201 comes with all you need to get started, including an air fryer basket, a sheet pan that perfectly fits, a wire rack, and a crumb tray.
The Cons
Though negative reviews for the Ninja Foodi SP201 were few and far between, there were a few critical comments. A couple of reviewers complained that the tray was not very easy to clean after a few uses. These reviewers noted that the drip tray was not very nonstick, and oil burned on and was difficult to remove.
2. COSORI Smart 12-in-1 Air Fryer
This combo microwave toaster oven is one of the smartest available. If you want more than a standard toaster oven, one that can do it all without even the push of a button, the COSORI Smart 12-in-1 Air Fryer is the next appliance for your kitchen.
The Pros
Simple and smart: the COSORI 12-in-1 is made for every type of home chef. COSORI is well known for its amazing heating appliances, including its kettles and indoor grills.
The built-in smart settings allow you to adjust and control the combo toaster oven from anywhere. This combo oven is even Alexa-compatible, allowing you to control the COSORI with just your voice.
The COSORI has 12 functions:
Toast
Bagel preparation
Pizza preparation
Bake
Roast
Air fry
Broil
Cookie preparation
Rotisserie
Dehydrate
Ferment
Keep warm
You are also able to adjust the heat level, allowing you to have master-level control over your cooking. The large capacity of this combo oven allows you to prepare large meals at one time.
As an added bonus, with the COSORI 12-in-1 Air Fryer, you get access to more than 100 recipes in the free VeSync app. No more worrying about what to make for dinner; the app can give you all the ideas you need and how to make them in your specific appliance.
The Cons
The primary comment among negative reviewers for the COSORI 12-in-1 are concerns that the nonstick-coating on the appliance's surfaces is not very durable in the long term.
A few other critical reviewers commented on the noise and heat levels during use. These reviews complain that the COSORI is too loud when in use and is too warm to the touch.
3. Oster Toaster Oven – Digital Convection Oven
This Oster combination toaster oven is made for simplicity at an affordable price. The large capacity and ease of use make the Oster Toaster Oven a winner for many home cooks. Oster is well known for its roaster oven, and now the same consistency is available in a toaster oven.
The Pros
The Oster Toaster Oven boasts an extra-large capacity. This combo oven can heat a 12-inch pizza, 6 slices of bread, or a full casserole with ease. With a wide temperature range of 150-450 degrees Fahrenheit, you will be able to cook with precision.
This toaster oven is designed to be as user-friendly as possible. The seven cooking settings are clearly laid out on the control panel: toast, bake, convection bake, broil, warm, defrost, and pizza. The temperature and time are easily adjusted using the plus and minus buttons for each, so you can make your morning toast or heat a pizza safely and just the way you enjoy it.
The interior of this oven is designed for ease of use, too. The convenient light allows you to monitor your cooking without opening the oven. This is perfect for broiling, when you want your food to stop at just the right shade of brown.
Additionally, the baking pan and drip tray are removable and dishwasher safe for easy cleaning.
The Cons
The most common critical feedback on the Oster Toaster Oven is that the heating in the oven does not seem to be even enough. Some reviewers noted that some pieces of toast were considerably darker than others.
Another con frequently cited by reviewers is that while the drip tray and baking sheet are removable for easy cleaning, the window inside the oven is not. It is more difficult to clean, so if cooking food with grease splatter, it requires some scrubbing to fully clean off.
4. Breville BOV450XL Mini Smart Oven
The Breville BOV450XL Mini Smart Oven is perfect for anyone who wants a compact, smart, and efficient countertop combo oven. With an easy-to-use design and smart technology built in, this Breville mini oven is perfect for a modern home.
The Pros
The Breville Mini Smart Oven is sleek and beautiful. Its design is reminiscent of Breville's espresso machines, and this sharp countertop oven will look amazing in any home. The fully stainless steel exterior looks clean and is practical.
The compact size helps you keep it on your counters all the time. Because the appliance is designed to take up less space, the Breville will require less storage between uses, while still giving you counter space.
Even though the Breville is compact, the interior still gives you plenty of space to prepare your food. You can prepare an 11-inch pizza, four slices of toast at once, or small-sized casseroles and baked goods.
Don't get caught off guard by the compact size; the Breville mini smart oven is packed with smart technology to make cooking as easy as possible. Equipped with the Element iQ System, four independent quartz heating elements and a purposeful design customize the heat for perfect results at every setting.
This combination oven comes with eight different cooking settings: toast, bagel, bake, broil, pizza, roast, cookies, and reheat. The design is intuitive to use; simply turn the knob to the desired setting and make temperature and timing adjustments as needed.
The interior is designed to be easy to keep clean. Every nook and cranny is coated with a non-stick coating.
With the Breville BOV450XL Mini Smart Oven comes a 10 by 10-inch enamel baking pan, broiling rack, and a pizza pan.
The Cons
The top complaints on the Breville Mini Smart Oven were concerns that the unit feels hot to the touch while in use, which some users view as a safety hazard. A handful of reviewers note that their unit stopped working after about one and a half years of use despite only light use.
Additionally, the Breville does not have a broiler feature, like some other models of combo ovens do.
5. Hamilton Beach 6-Slice Countertop Combo Microwave Toaster Oven
Hamilton Beach has designed a quality combo oven with accessibility in mind. With easy-to-use features and a large capacity, the Hamilton Beach 6-Slice Countertop Toaster Oven is a great kitchen appliance in any home, particularly those with accessibility concerns.
The Pros
The Hamilton Beach 6-Slice Countertop Toaster Oven allows for easy access to food with the roll-top door feature. When you need to access the oven, the door fully moves out of the way for safe and easy access. This reduces the risks of potential burns and helps make cooking easier.
In addition to safety, the Easy Access features on this Hamilton Beach countertop oven make safe serving even easier. The door rolls away to the top of the oven, meaning you do not need to worry about items in front of the door. The roll-away door design also makes it easier to keep the oven clean, as the door will not be underneath the hot food when removing it from the oven.
The contoured knobs on the Hamilton Beach combo oven are designed to be easy to maneuver and safe to use. They have an ergonomic shape and a non-slip grip, so you will be safe and secure in your settings. The 30-minute timer makes sure your toaster will automatically shut off as an added safety precaution.
The Hamilton Beach 6-Slice has a large capacity, with room for a 9″x11″ baking sheet, a 12-inch pizza, or six slices of toast at one time. This combo oven has 3 features: bake, broil, and toast. The simplicity of the settings makes this oven easy for anyone to use.
The Cons
Negative reviews on the Hamilton Beach toaster oven are varied. Some users complain about the large size of the toaster oven, though the model is intended to be extra-large, as it takes up a fair amount of counter space.
A few additional users complained about the loudness of the timer and the unevenness of toasting and heating.
6. Instant Omni Plus 10-in-1 Air Fryer and Toaster Oven Combo
From the company that brought you Instant Pot, the Instant Omni Plus 10-in-1 is a beautiful combination oven that is designed to make cooking anything easy. This combo oven is jam-packed with features, so anything you want to make is possible.
The Pros
The Instant Omni Plus has a large design. It is not only wide but tall, so you can prepare larger items, such as chicken. This combo oven has 10 different cooking settings:
Air fry
Bake
Broil
Convection
Dehydrate
Reheat
Roast
Rotisserie
Toast
Warm
With so many different functions and built-in Golden Quartz heating technology, your food is sure to come out exactly how you like it.
Everything about this oven is designed to provide optimal cooking. The oven door is fitted with double-layered glass to keep heat inside the air fryer.
The Instant Omni is suited with EvenCrisp technology for that incredible crunch without the extra fat needed for traditional frying. With temperature settings ranging from 170-450 degrees, you will be sure to get the results you want.
With the Instant app, you will get access to more than 1,500 recipes that are meant for your appliance. Whatever you like to make, there is an Instant Omni recipe for it!
The Cons
The primary complaints among reviewers are concerns about the amount of space the unit takes up. The Instant Omni is already a fairly large combo oven, but the manual for the oven requests five inches of space on all sides, which is difficult in a standard kitchen.
Other concerns included dislikes about the finishes and the appliance feeling hot to the touch on the outside.
7. Oster Convection Countertop and Toaster Oven
Also from Oster, this combo microwave toaster oven has some unique features that also make it worthy of this list. Stylish and practical, this toaster oven is great for many different uses.
The Pros
One of the most unique features of the Oster Convection Toaster Oven is the double door opening. The French-style doors are a beautiful feature of this combo oven, and it will look great on your counters.
By pulling one of the handles, you are able to open both doors with ease. This allows for easy access to the oven without having to worry about dripping onto an open-front door.
This spacious oven has double racks for cooking even more food at quicker speeds. The dual racks and large capacity allow you to heat two 16-inch pizzas at one time. With turbo convection baking technology, the Oster convection oven distributes heat quickly and evenly throughout the oven for perfect results.
This toaster oven comes with seven heating functions: bake, broil, toast, pizza, warm, dehydrate, and defrost. The digital controls make it easy to operate the Oster toaster oven. The interior light ensures you get the perfect level of doneness with every use.
The Cons
The most common complaint amongst critical reviews for the Oster was concerns involving the doors. Because the doors operate with a spring, some users found that they were too easy or too difficult to work with. Some people were concerned that the doors did not stay locked in the open position securely enough.
8. Cuisinart TOB-260N1 Chef's Convection, Combo Microwave Toaster Oven
The Cuisinart TOB260N1 Chef's Convection Toaster Oven is all about precision. This toaster oven has technology that ensures even and accurate heating. The sleek stainless steel body looks great on any countertop.
The Pros
This toaster oven is full of amazing cooking tools. With Exact Heat technology, the sensor can detect and make adjustments to the heat inside the oven automatically. The more precise the temperature is, the better your results will be.
The Chef's Convection Oven also has Always Even toast technology which ensures even and accurate shade control with every use. Between Exact Heat and Always Even, the Chef's convection oven has all the precision needed of a toaster oven.
This appliance comes with 11 different cooking modes:
Toast
Bagel
Waffle
Dual Cook
Bake
Broil
Roast
Pizza
Sandwich
Keep Warm
Leftovers
With so many built-in settings, you are certain to find exactly the one you need. The oven has all the supplies you need to get started, including a 13-inch pizza stone, cooking racks, baking and broiling pans, and a crumb tray.
Included with your Chef's Convection Oven is a recipe book, perfect for experimenting with recipes specifically for your appliance. There are so many different recipes you can make in this oven, from cookies to waffles to even cronuts!
The Cons
The most commonly cited issue in negative reviews was button labels wiping off after a short period of time, in some cases just a few days. Several other reviewers complain of a poor electrical cord causing the appliance not to run well or be hazardous.
9. Galanz Large 6-Slice True Convection Toaster Oven
This toaster oven has a lot to offer. In addition to its functionality, this toaster is also very fashionable and looks amazing in any home. If you are looking for more than your standard stainless steel toaster, the Galanz Large 6-Slice True Convection Toaster Oven may be the best combo microwave toaster oven for you.
The Pros
The Galanz toaster oven comes with eight different presets for cooking: bake, toast, broil, pizza, roast, dehydrate, keep warm, and convection. The Galanz features True Convection technology, which guarantees even cooking with every use. With the adjustable temperature gauge, you can cook your food between 200-450 F.
In addition to the temperature and cooking controls, the Galanz features an interior light for maximum visibility over the cooking process. Thanks to nonstick finishes on all surfaces and provided pans, clean-up will also be a breeze.
In addition to being practical and efficient, this convection oven is also beautiful. Designed to be sleek and retro, the oven comes in two bright colors: Bebop Blue and Hot Red. The stainless steel knobs on the front panel of the appliance add a sleek and modern touch to this bright machine.
The Cons
Several of the negative reviewers of the Galanz toaster oven complain that food burns too easily in this oven. Other reviewers also commented that the Galanz convection oven feels very hot to the touch on the outside while in use.
10. Zojirushi ET-ZLC30 Micom, Combination Toaster Oven
For sleek and modern kitchens, the Zojirushi ET-ZLC30 Micom Toaster Oven is the perfect match. With a modern black body and numerous functions, this toaster oven looks like it is straight out of the future.
The Pros
There is not much the Zojirushi cannot do. This toaster oven comes with 12 functions:
Toast
Bagel
Pizza
Cookie
Bake
Roast
Broil
Homemade (for baking bread!)
Rise
Timed Toast
Reheat
Keep Warm
Perhaps the most interesting settings on this list are Homemade and Rise. The Zojirushi has an integrated bread-making capability. As such, the Homemade setting will keep the oven at the perfect temperature for rising the dough, then will automatically switch over to baking it.
The toasting and bagel functions are fully automatic for perfect toast every time. Even frozen items will come out perfectly toasted to your desired level.
This toaster includes a baking tray, a broiling tray, a crumb tray, and a rack. All food-contacting surfaces are BPA-free, and dual thermostats are a safeguard against overheating.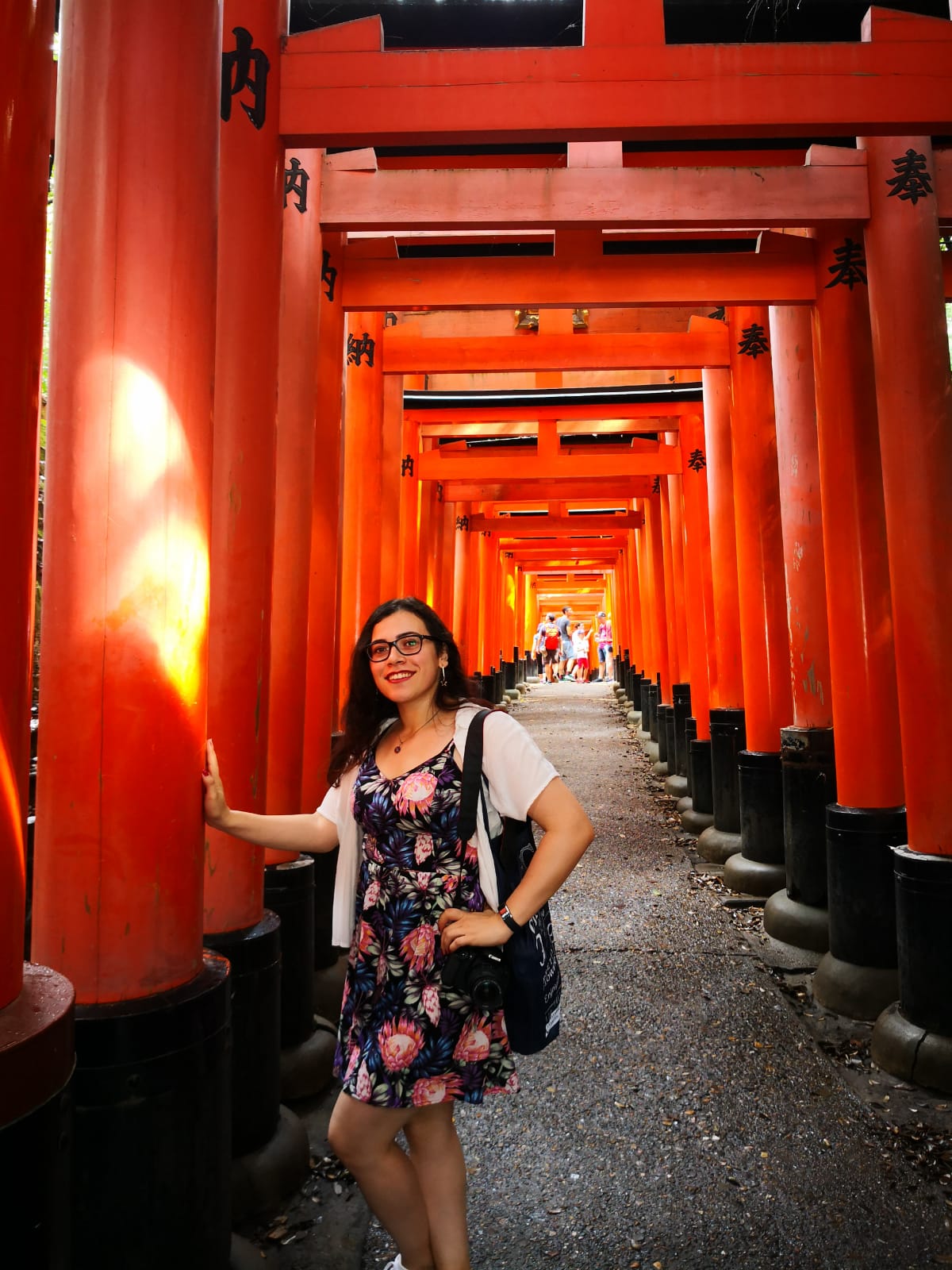 This is Merve from the JarKitchen Team. I am a freelance content specialist, and I like cooking different recipes in my free time. During the pandemic, I have had plenty of time to practice my cooking skills and cooking turned out to be a hobby for me.