When you crave a stew, the first step would be cooking it on the stovetop. After you check the recipe, you will see that you need to put your pot in the oven to finish cooking. Especially if you are not sure about the material of the pot, you will ask if you can put a pot in the oven? If you are looking for a safer way of cooking your dishes in the oven, check out our Oster Roaster Oven review.
We need to answer this question depending on the type of pot you are going to use for cooking. That is why we have summed up the most common type of pots for you.
Most Common Types of Pots
Crockpot
If you are a lover of stew, you must definitely have heard of a crockpot. A crockpot is a type of pot that works with a small electric appliance. They are known as the "slow cookers" of the kitchen and you can use them to cook for long hours. In this way, your food will taste delicious especially if you are cooking a stew.
Stainless Steel Pot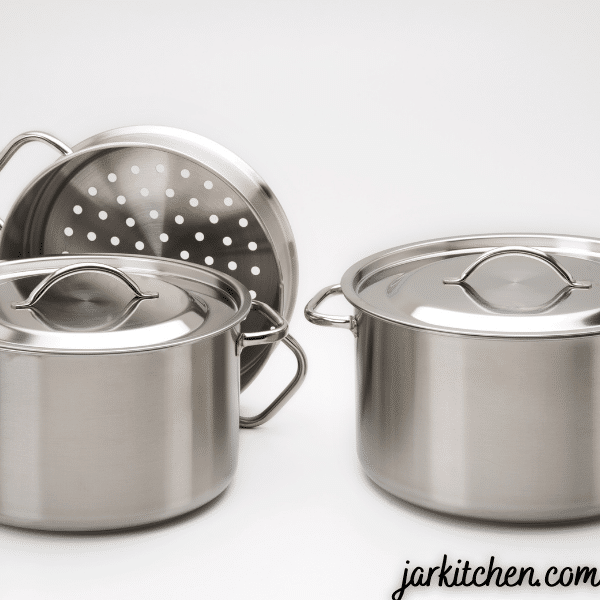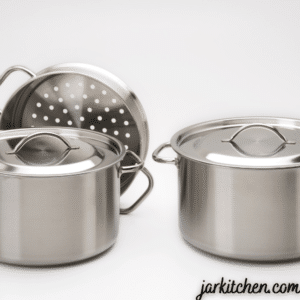 When it comes to the pots, we can't ignore the existence of stainless steel pots. Thanks to their durability, they have an irreplaceable place in our kitchens. Its aluminum interior helps you get food that is cooked evenly. However, they usually don't have a coat that will prevent getting stains and this means they are not actually that "stainless".
Stock Pot
If you ever had a chance to visit the dormitory's kitchen, you must definitely have seen those big pots with a flat bottom. They come in various sizes if you are worried that they are too big. As befits the name, stock pots are for stocking meals like soup.
Dutch Oven
It is surprising to see that the dutch oven is referred to as "oven" although it is in the category of pots. Like crockpot, the dutch oven is an ideal pot type for cooking slowly. Its structure is basically iron and this gives the pot preheated walls effect.
Steamer Pot
A steamer pot is a type of pot with which you can cook your food by using steam. Its different layers help you to cook the soup and the vegetables together without taking away all the proteins inside the vegetables.
Fondue Pot
Do you remember the last time you have eaten fondue? Fondue pot takes its name from the french word "fondue" which means "melt". You will enjoy the taste of the chocolate once you start heating it with electricity.
Copper Pot
Copper pots are very similar to the stainless steel ones except for their material. Because they are faster in transferring the heat, copper pots could be better to use for cooking. When you have heard the word "copper" first, you might get worried if they are toxic or not. Thankfully, manufacturers designed them by covering the surface with protection.
Rondeau Pot
If this name is not familiar to you, you might know this product as "brazier". Its shape is similar to stockpot but the rondeau pot has a shallower but wide surface. This feature helps you use less water to cook your vegetables.
I was surprised to see there are a lot of types of pot that you can use to cook. You can put all of those pots on the stove but you need to be careful while using the oven. Here is a piece of short information about which pot to put inside the oven.
What Type of a Pot Can You Put in the Oven?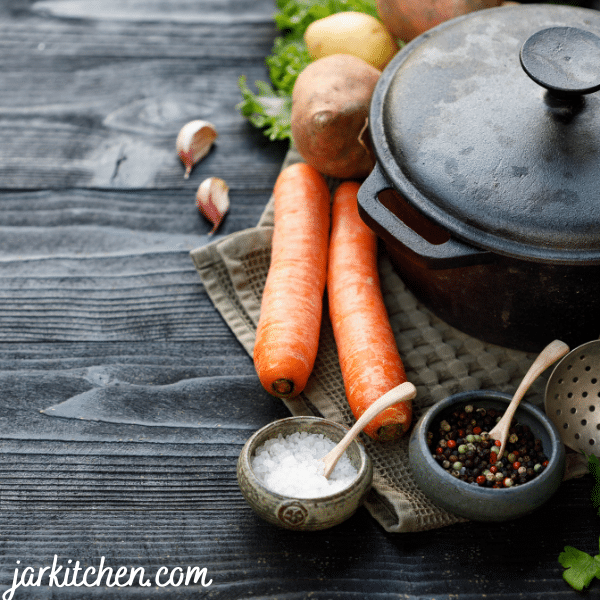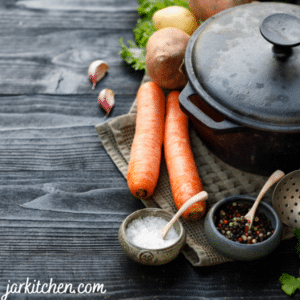 Do you keep the instruction paper of the products you have bought? The answer is no from me unless it includes the warranty. For this reason, you may have trouble while using your pot. Of course, you can take the advantage of the magnificent information source of the internet but is it reliable? That is why we have prepared this article to assist you in your cooking journey.
Before Putting the Pot in the Oven
As long as your pot has the oven-safe sign on it, the type of the pot doesn't matter. However, if you haven't seen any signs of it, there are things you need to pay attention to:
Please make sure to cut all the electrical connections if your pot works with electricity.
Regardless of the oven-safe description, do not expose your material to too much heat.
If the pot has plastic covers, please do not put it in the oven. Melting plastic may cause inflammation.
Make sure to check the coating material. Some coating materials might be dangerous for use in the oven.
Even if you throw away the instruction book, you can always check the website of the brand you are using.
Do not forget to check the manuals if you have one.
We have made a list of the pots that can be used in the oven. Although some of them are called oven-safe, exposing your pot to over-heating may not be good for its material.
Oven-safe Pots
Crock Pots
If your crockpot has a cookery lid that is removable, you can safely put it in the oven. However, it is always better to check the manual first. Usually, for the oven-safe products, it is better not to set up your oven for more than 400 °F.
Stainless Steel Pot
Most of the steels can stand up to 800°F but it is better to be careful about it. Once you make sure that the handles or other parts of the pot are not wooden or plastic, you can use it safely.
Stock Pot
When it comes to stockpots, the first question must be the material of it. While copper, cast iron, and stainless steel stock pots are oven-safe, carbon and aluminum stockpots are not recommended for your safety.
Dutch Oven
Like stock pots, Dutch ovens are a great helper for slow cooking. Dutch ovens usually have oven-safe etiquette on themselves because they are very durable against high heats.
Copper Pots
As you can see in stainless steel pots, copper pots are also durable against heat. But of course, there is a limit of 450°F. Like other pot types, copper pots with plastic coverage or handles shouldn't be used in the oven.
Which Pot You Can't Put in the Oven?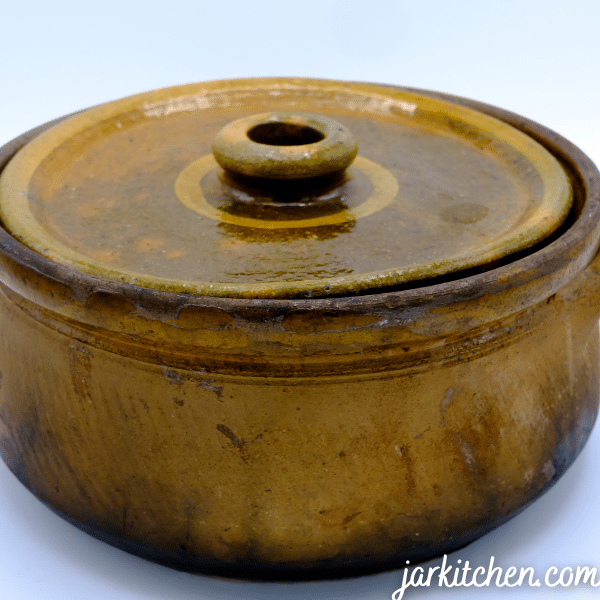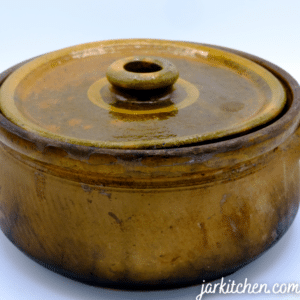 So long as your pot has a stainless steel or iron material, we can say that you can put it in the oven without using too much heat. However, pots with delicate materials like the ceramic, plastic cover, or aluminum ones should not be put in the oven.
For these reasons, we do not suggest you put a fondue pot in the oven because their material is usually ceramic.
Conclusion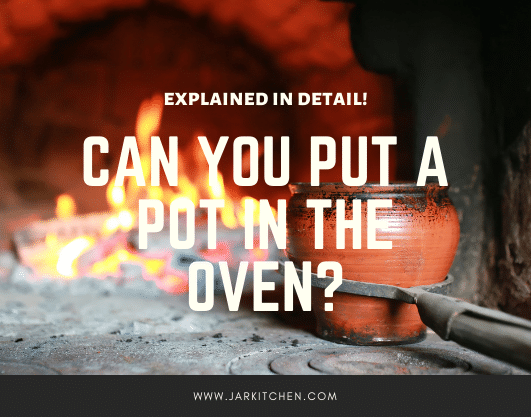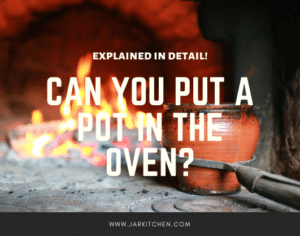 Although I don't have a personal experience using pot in the oven, I remember my mom cooking stew in the oven by using pot. Using pot will make your food tastier thanks to cooking it for long hours. Because of their proportions, pots are usually for big families but you can stock your food for a long time.
In this article, we have tried to sum up the types of common pots that we use. If you have any comments or questions, please let us know in the comments.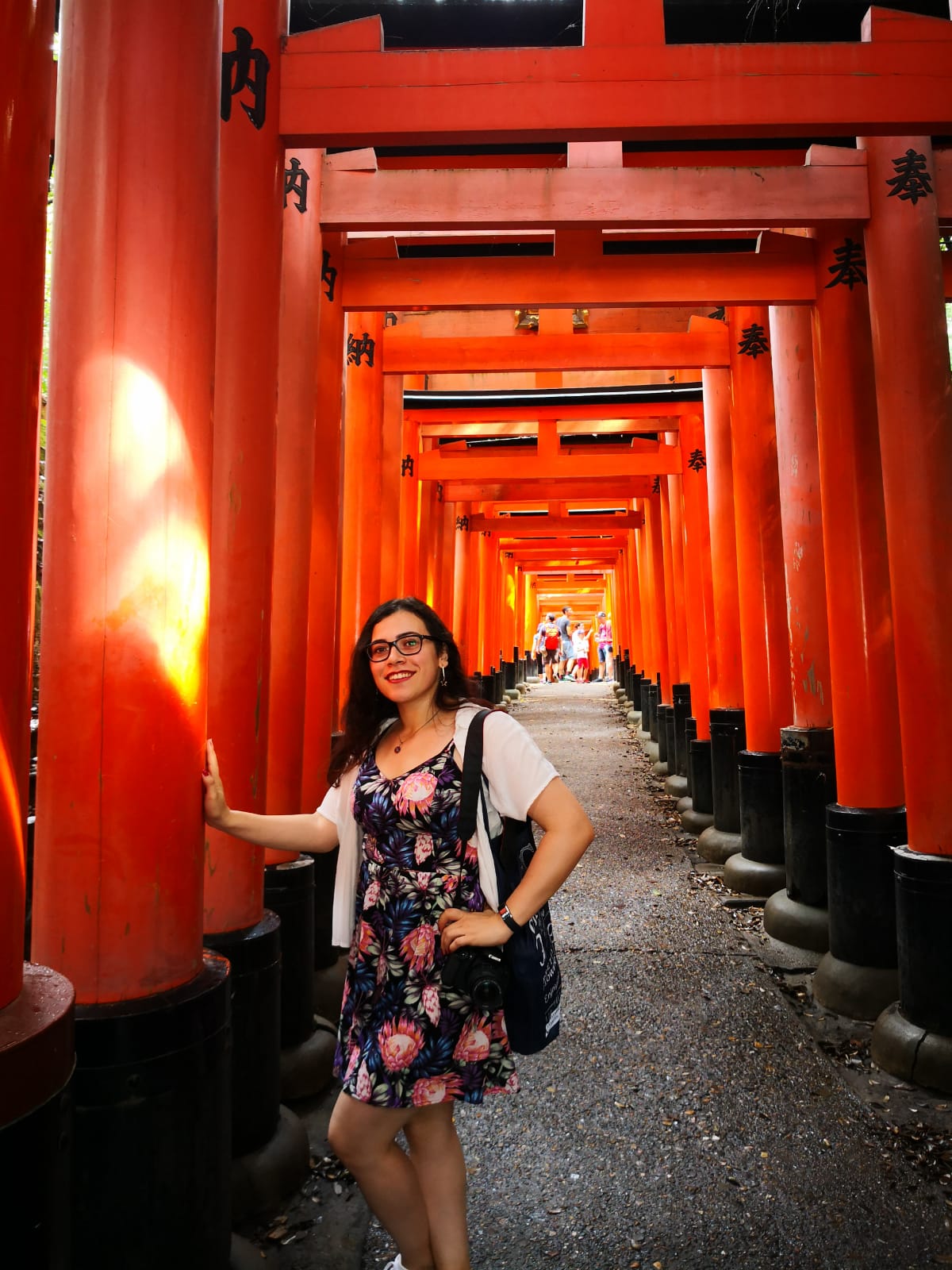 This is Merve from the JarKitchen Team. I am a freelance content specialist, and I like cooking different recipes in my free time. During the pandemic, I have had plenty of time to practice my cooking skills and cooking turned out to be a hobby for me.