Juicing is a lifesaver when you don't have time for a proper meal. After a workout, you will feel the energy flowing through your body once you take a sip from your handmade juice. In this article, we will be finding the best Vitamix models for juicing. Whether you are looking for a quiet or a smart one, Vitamix has the best blender options for juicing. But before getting into the details, let's take a look at the difference between juicing and blending first.
Juicing vs. Blending
While you blend or juice your ingredients, you can use the same blender. But, you will need an extra filtration bag to complete the juicing process. Both juicing and blending starts by putting nicely cut ingredients into your Vitamix. After you increase the speed slowly, you will get the creamy texture you liked. After this point, it is time to start the juicing process. A mesh strainer, cheesecloth, or a filtration bag could be helpful if you have one. Once you put the blended ingredients inside the filtration bag, start squeezing slowly. You will be separating the pulp from the juice during this process and your juice will be ready to drink.
Having briefly explained the difference between juicing and blending, let's take a look at the top 4 Vitamix models we have chosen for you.
1. Vitamix 7500 Blender (The Best Performance)
This is a blender for everything! With its powerful engine and sharp steel blades, there is nothing it cannot cut. From soups to juices, you can cook anything you want. With its 64 oz container, you can prepare juice for the whole family. However, it might be harder to work with smaller quantities. That is why it won't be wrong to say that this is a blender for a big family. But, thanks to its interchangeable container feature, you can replace a 64 oz container with a 32 oz container. Compared to other blender models, Vitamix 7500 is a little heavier but it doesn't cover much space in your kitchen.
Although there are no presets included, you can use it at 10 variable speeds and make a smooth blend. After that by using a filtration bag, you will get the most delicious juice ever. With its 7 year warranty, you can use your blender safely for a longer time. If it is not enough, you can get an extended warranty of 3 years by paying extra through Vitamix's website. As a 1500W blender, it might be louder than you expect. That is why we are glad to show you the quietest blender of Vitamix below.
2. Vitamix- The Quiet One Blender
As befits the name, this blender is the quietest one of its family. You can make your juice while you are having a conversation with your roommate. And its sound will not disturb anything. Compared to the first blender, this one is heavier and more expensive but its different qualities worth taking a look at. Having 3 three-horse power motor, 34 programs, 93 variable speeds, and 6 preset options, it will give you the opportunity to try different recipes.
Because of its 48 oz container, it might have limited space compared to the first one. But, this could be a great choice if you live with one or two people. Its 3-year warranty is the biggest drawback of this blender. Applying only to commercial use, the warranty will not be helpful if you are not using this blender at work. Although it has a bulky figure and a smaller container, this could be a great use at a cafe.
If you are looking for a more special quiet blender, be sure to check out our Quiet Blender reviews.
3. Vitamix A2300 Blender (The Smartest)
Think of a blender that can read the amount of food you put inside the container. It is more amazing than you think because this blender can be connected to the Vitamix app. Once you open the app, you will see different programs for blender use. Although juicing is not included, you can choose to blend and separate the pulp by using a filtration bag later. With its 10 year warranty and large container, this blender will be the crown jewel of your kitchen.
Do not forget that this blender is a relatively loud one and it does not have preset options. But its bigger container and smart features will make up for its drawbacks. This blender has 10 different speed options and a pulse feature as well. You can turn your cooking hours into a game by getting this blender.
4. Vitamix E310 Explorian Blender ( Budget-friendly)
Vitamix could be an expensive brand thanks to its very qualified blenders. But, this blender is budget-friendly for everyone. Despite its reasonable price, it has 10-speed settings and a pulse feature. You can get the most tasteful juice with a cheaper option as well.
As a cheaper option, it has a smaller container of 48 oz and fewer features but it will not disappoint you. It can even clean itself! What else you can expect from a blender? Although you cannot remove the blades, you can wash the blender by putting a soap dish and water inside. Because this blender is remarkable for making great smoothies, this could be the best Vitamix for juicing as well. The only problem might be its bulky figure because it is slightly bigger than the other blenders.
Conclusion for best Vitamix for juicing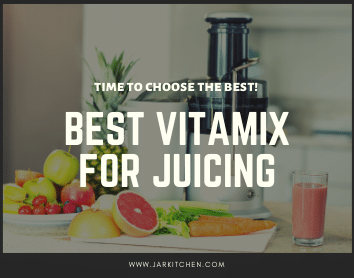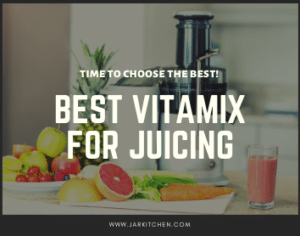 As JarKitchen Team, we have reviewed The Best 4 Vitamix Models for Juicing in this article. Besides, we have briefly explained the difference between blending and juicing. Depending on your budget and your need, you can find the best blender to make juices and other recipes. From the exclusive ones to the quiet ones, there are options for everyone. No matter which Vitamix blender you have chosen, it will surely meet your expectations. Once you get your own blender, please make sure to complete all the steps of juicing to prepare a delicious meal for yourself.
Enjoy your new blender by trying new recipes 🙂 You can find amazing 50 recipes here.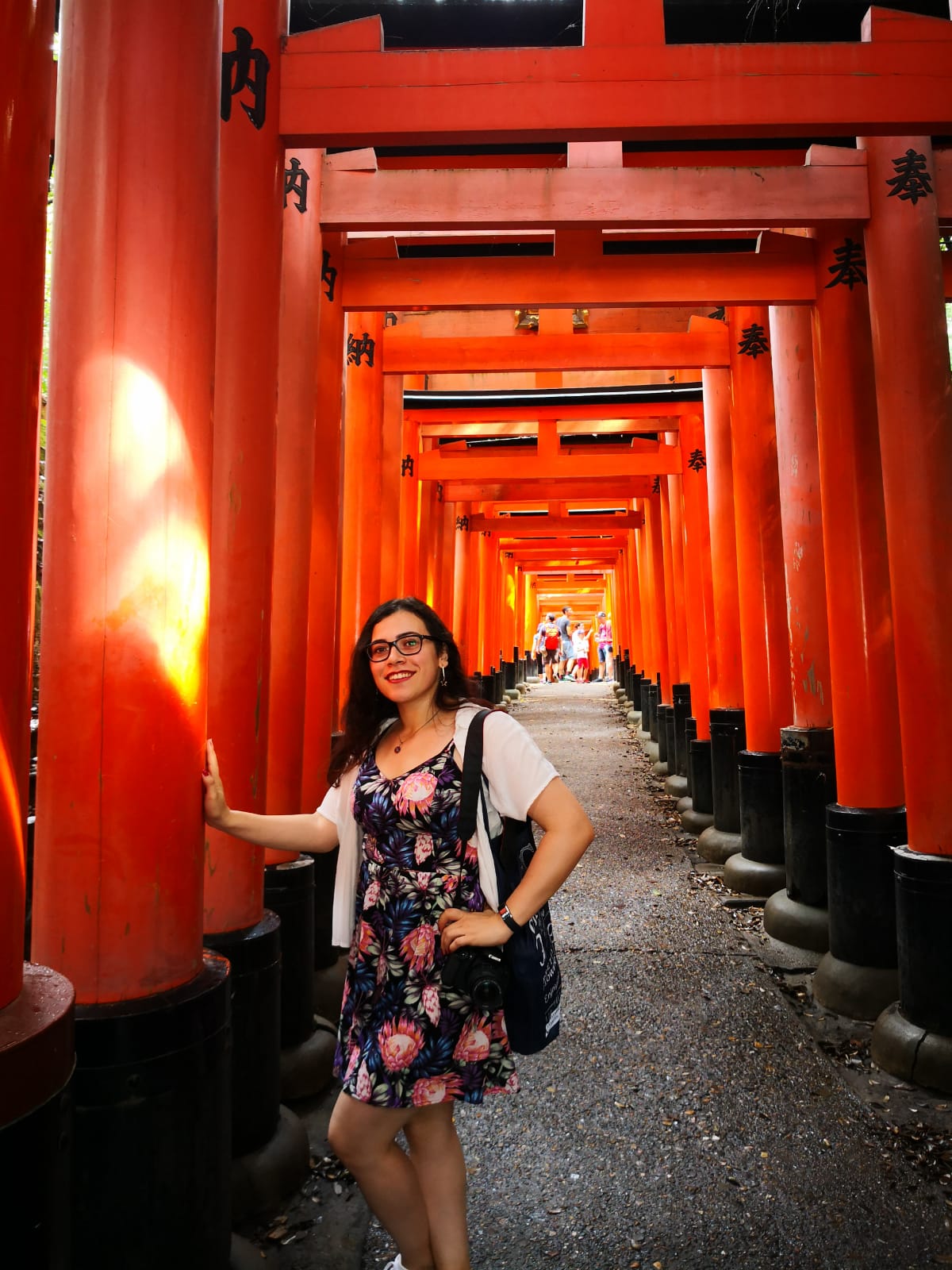 This is Merve from the JarKitchen Team. I am a freelance content specialist, and I like cooking different recipes in my free time. During the pandemic, I have had plenty of time to practice my cooking skills and cooking turned out to be a hobby for me.