Did you know that approximately 85% of Americans changed how they prepare and eat food since the pandemic began? In 2020, over half of American families shifted to eating from home, and over 40% started shopping for their groceries online. That ignited a global trend that makes for a great opportunity to improve your health and wellness. What better place to do that than in the kitchen, and with the best hand blenders? 🙂
We at JarKitchen have you covered if you are lost as to what appliances you might need. One in particular are hand blenders. This versatile and dynamic tool can help you quickly prepare ingredients, meals or smoothies. Hand blenders can make your cooking experience much easier, saving you time and money and ensuring you create something everyone loves.
Do you happen to live alone? These compact, easy-to-use blenders are also great additions for simple on-the-go drinks if you often find yourself rushing out of the house in the morning. To help you find the right hand blender, we've put together a complete guide on the best hand blenders of 2022 and some of the top qualities you should look for!
What Is a Hand Blender?
A hand blender, also called an immersion blender, is a great kitchen appliance if you frequently mix, blend, or chop ingredients. In some instances, it can even replace your full-sized blender. Typically, a hand blender is small, compact, and handheld.
It has an ergonomically friendly design that lets you grip the handle where an extended blending arm is positioned into a bowl, mixing jar, or glass. The main difference between a handheld blender and a standard blender is that you don't add any ingredients to your jug. Instead, insert the blending stick into the liquid or mixture and turn it on.
What are the benefits of a hand blender?
Easy to use
Compact
Cost-friendly
Multi-functional
However, various brands and models can make a difference in your blending experience by offering multiple modes, speeds, and motor strength. Hand blenders are kitchen appliances, and some come with warranties, although you shouldn't expect 10-year extended warranties as you might find on Vitamix professional blenders.
With fewer parts and smaller accessories, you may find your blender challenging to use with tough ingredients compared to a full-sized option, but it will also cost much less, and you can often clean up your kitchen much more effortlessly. Hand blenders are also uniquely designed for on-the-go use.
If you live alone and want a simple protein shake or blend, you don't have to worry about a big mess. And when the time arises for a house party, you can set your handheld blender on the go and whip up multiple dishes.
The Best Hand Blenders of 2022
If you want a new hand blender, 2022 brands and models aren't disappointing. Here are a few key features to look for:
Powerful motor
Stainless steel blades
Dishwasher friendly
Multiple speeds or functions
Ergonomic design
Low cost
Unlike full-sized blenders, you won't find handheld blender motors topping 2,000 watts or sporting large jugs. However, if you play your cards right, many blenders offer additional attachments, beakers, and blend multiple ounces of ingredients. It can also help you target those health goals in 2022.
For example, some people have digestive issues that cause abdominal pain, constipation, or diarrhea. One way you can help yourself or others manage digestion issues is through increasing fiber intake and ensuring adequate nutrition. That's where a hand blender can help. Getting enough fruits and vegetables can be challenging when you eat them raw, but mixing or blending them into smoothies, sauces, and soups can help you and your family eat healthier and help manage any digestion or gut-related issues.
Now that the stage is set, let's dive into the top hand blenders of 2022!
1. Mueller Austria Ultra-Stick (#1 on Amazon)
The Mueller Austria Ultra-Stick comes equipped with 500-watts and nine different speeds, topping the list at number one for a new hand blender. The diverse settings and exceptional power make it one of the smoothest hand blenders. It ensures that your mixtures are blended to perfection without splattering or damaging their stainless steel blade.
What can this ultimate kitchen tool blend for you?
You can also use the attachments such as a whisk and milk frother for even more diversity in the kitchen. Many users have entirely replaced their full-sized blenders with this powerful kitchen appliance. Some users like the versatility of a full-sized blender since it can chop and grate ingredients, but the Mueller Austria Ultra-Stick has the capability of chopping your toughest ingredients and pureeing mixtures.
2. Mueller Austria Smart Stick
Have you noticed a trend? Mueller Austria creates excellent hand blenders, and coming in at number two is the Smart Stick model with 800 watts of power and 12 different speeds. The added speeds and options mean you can create anything from salsa to baby food.
Are you interested in a keto diet? This stringent diet focuses on high fat foods that require a strong blender that can mix difficult ingredients like nuts and seeds. Opting for a motor greater than 500-watts ensures that you have the strength and durability for multiple uses.
If you want even more power with mixing, choose the turbo-boost option and it will blend comparably to a full-sized blender. It also comes equipped with snap-on whisks, removable blades, and various sized beakers. Mueller Austria's kitchen gadgets make sure you can use their hand blenders for anything from smoothies, whipped cream, and soups.
Once you're done, you can simply toss it in the dishwasher.
3. Ovente Immersion Electric Blender

Less powerful than the two noted above, the Ovente Immersion Electric Hand Blender comes with a 300-watt motor and two different speeds. However, you can add a food chopper, beaker, or whisk with a durable stainless steel build. Its smooth grip and ergonomic design make it another excellent option and are typically priced a few dollars less than a Mueller Austria hand blender.
Do immersion blenders work as juicers? It depends on your definition of a juicer because a blender typically mixes the pulp and skin of fruits or vegetables for a thicker blend.
Juicers extract the nutrient-dense juices from the rest of the ingredients. Typically, juicers produce can load up your nutrients in less volume, but immersion blenders are more versatile and still pack a punch with blending nutrient-dense ingredients.
4. Kitchenaid Hand Blender

The Kitchenaid KHBV53AQ variable speed hand blender is one of the most unique and colorful options when you buy a hand blender. Kitchenaid has redefined kitchen tools and their hand blender is no exception with four-point stainless steel blades, multiple speeds, and BPA-free jars.
It is also dishwasher safe and user-friendly, ensuring that anyone can pick up this hand blender and feel competent in the kitchen. However, it is less powerful than other options at just 180-watts and comes with a higher price tag.
If you want an easy-to-use blender from a reliable company, Kitchenaid isn't a bad option, but you won't blend your toughest ingredients. It works better for simple smoothies, milkshakes, and soft ingredients.
Mixing simple soft fruits and vegetables can help you maintain a healthy diet since you can blend multiple servings in an easy-to-drink cup that is low-calorie and loaded with fiber and micronutrients.
5. Elite Gourmet Electric Immersion Mixer

The Elite Gourmet Electric hand blender is a great addition to your kitchen if you are on a budget and want something easy to clean up. This hand blender comes with simple, detachable parts that are dishwasher friendly, and you can find it for under $20. Compared to full-sized blenders that easily soar above $100, this small blender can whip out smoothies, soups, and sauces just as quickly.
It can also chop some ingredients, but like the Kitchenaid model, it has a less powerful motor, and some may not find it as high-quality as other brands.
6. Amazon Basics Hand Blender

Amazon has dipped its toes into the kitchen industry with a multi-speed immersion blender that gives users the option of adding attachments such as a chopper, whisk, and beaker. Without the attachments, this hand blender is still reasonably priced and packs some power with a 300-watt motor.
It offers a simple interface with a single on/off button and multiple speed controls for better creativity and usage. If you want a simple blender that can handle hot sauce and new kitchen creations, this one will handle the job. Need some inspiration?
Check out our top-secret Hard Rock and Roll sauce recipe for your first blending experience.
7. Immersion Handheld Blender

The Immersion Handheld Blender comes with multiple BPA-free attachments and accessories, including a 500 ml food processor. Although it costs more money than other handheld blenders, the added food processor may make it worth your while if you want to fully replace your bulky countertop blender.
With one of the most powerful motors at 1100-watts, you won't be disappointed in the quiet and efficient performance of this immersion hand blender. It also comes equipped with 12 different speeds and a turbo option that seamlessly blend up difficult ingredients like frozen foods, meats, and fibrous vegetables.
Food processors are useful for several reasons, such as:
Chopping
Grinding
Mincing
Pureeing
Shredding
Grating
Slicing
Kneading
It provides more versatility than simply blending or mixing your ingredients and works great for those challenging recipes you want to start tackling.
8. Cuisineart CSB-79 Smart Stick

What makes the Cuisinart Smart Stick hand blender worth your while? For starters, it includes brushed stainless steel and an embossed Cuisineart logo. The Smart Stick further adds:
Blending attachments
Whisk
Chopper/grinder
Beaker
Continuous or pulse button
Out of the best hand blenders, it is arguably one of the sleekest with a comfortable hand grip and user-friendly features, but it is also one of the highest-priced kitchen gadgets. It also lacks some of the power seen on the other hand blenders with only 200-watts to back it up. Yet, you can't go wrong with a Cuisineart kitchen appliance, and you surely won't be disappointed adding this tool to your kitchen.
9. Vitamix Immersion Blender

The Vitamix 18 inch immersion blender proves that elegance and comfort can intertwine. Vitamix combines an LED light display, stainless steel features, scratch resistance blade guards, and an easy twist lock. With an ergonomic handle and five simple speeds, it makes it one of the easiest hand blenders to use.
The powerful 625-watt motor and newly designed bell guard means you can whip out any recipe without damaging your pots and pans. Its precision and durability make Vitamix one of the best blenders on the market, but it does come with a few cons.
The higher price tag and lack of dishwasher-friendly attachments may deter beginner chefs who want something more cost-friendly and easy to clean up. It is also a bit larger and taller than other hand blenders, and if you don't have cabinet or drawer space, you may find it cumbersome.
If you want a quality full-sized blender with long-standing warranties, powerful motors, and durable stainless steel blades, we have also put together complete buying guides on traditional Vitamix blenders.
10. Kitchenaid Cordless Hand Blender

The Kitchenaid Cordless Variable Speed blender is another excellent product that Kitchenaid created with multiple color palettes, durable charge, and an eight-inch blending arm. The benefit of the cordless blender is the ease of use since it can whip out over two dozen bowls of soup under one charge.
When it runs out of juice, the high-tech rechargeable Lithium-Ion battery lets you know when it is fully charged and ready to roll. In just twenty minutes, you can quickly run it for a smoothie. Additional safety features such as the safety switch make it a great gift for anyone starting out in the kitchen.
Some additional features include:
Variable speed functions
Dishwasher safe materials
Four-point stainless steel blades
Removable blending arm
However, like other Kitchenaid products, you will pay more than other top-ranked hand blenders, so make sure you are well-invested before deciding.
Honing Your Kitchen Skills with the Best Hand Blenders
Whether you are a seasoned chef or just starting in the kitchen, the best hand blenders can help you take your skills to the next level. With simple designs, compact parts, and multiple functions, you can use this small device for virtually anything in your kitchen. Once you are finished, it fits neatly into your cabinets and drawers versus a bulky, full-sized, professional blender.
Here at JarKitchen, we keep you up-to-date on the latest appliances, kitchen trends, nutrition, and more. After purchasing your next handheld blender, be sure and check out our website for the latest recipes!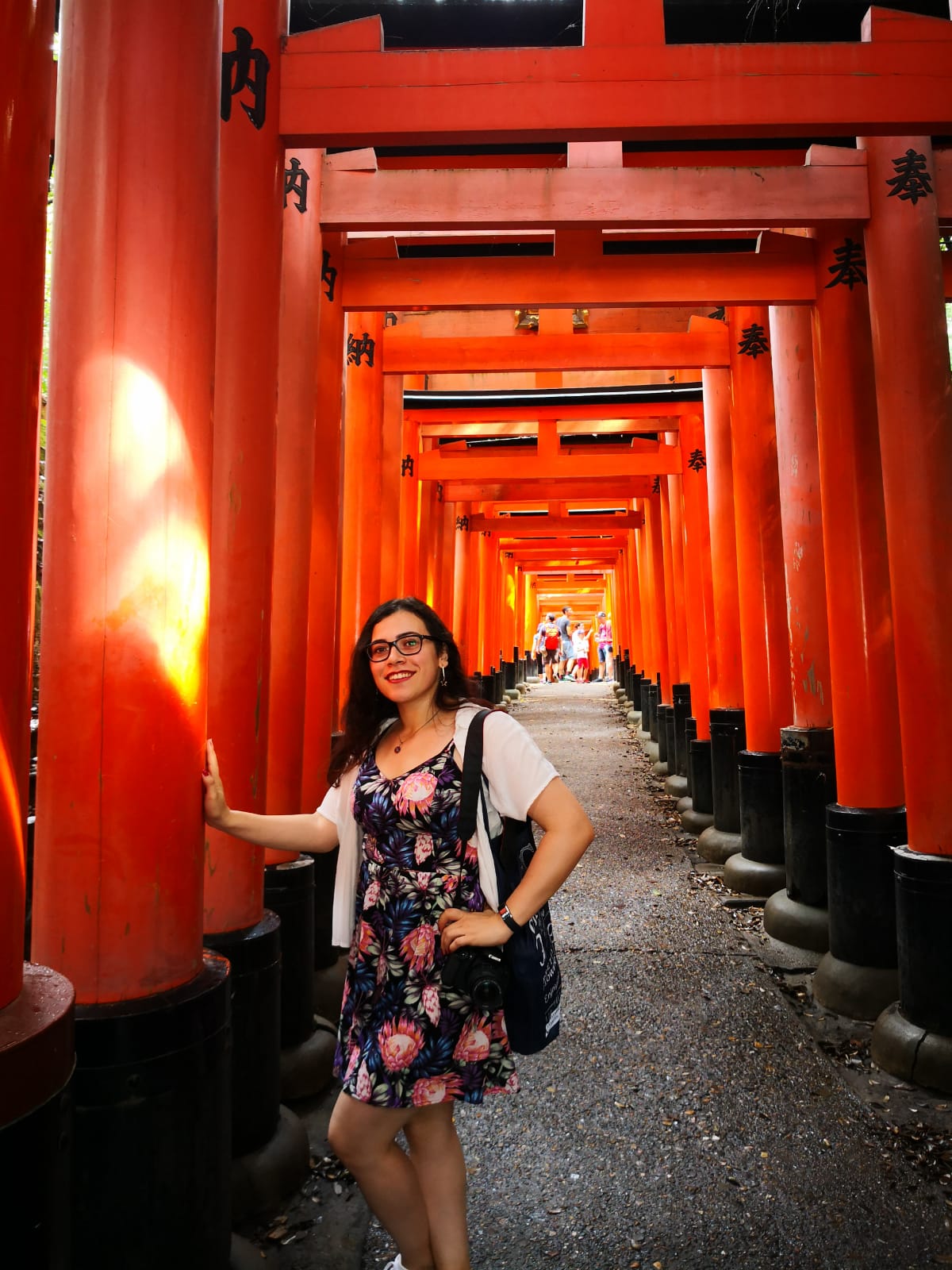 This is Merve from the JarKitchen Team. I am a freelance content specialist, and I like cooking different recipes in my free time. During the pandemic, I have had plenty of time to practice my cooking skills and cooking turned out to be a hobby for me.