One of the hardest parts of staying the course with a low carb or keto diet is having readily available options to choose from. Without low carb or keto options handy, you'll likely end up "cheating" and eating something you shouldn't. Many restaurants have tailored their menus to offer more of a variety for dieting consumers, but some haven't. If you deep dive however, you're almost guaranteed to find keto options anywhere. As popular as Starbucks is, it's helpful to know what options are available (since there's a Starbucks on every corner it seems!). Here are some keto friendly Starbucks drinks and other low carb options to choose from.
Keto Friendly Starbucks Coffee
First, you should know that all coffee is keto friendly. Coffee doesn't have any calories, and without calories it's impossible to have carbohydrates (or proteins or fats for that matter). So drinking a cup of coffee has an absolutely neutral effect on keto: it won't help you (beyond curbing your appetite), nor will it hurt you and take you of ketosis.
Espresso
A shot of espresso, similar to coffee, is keto neutral. It doesn't have a positive or negative effect either way; instead, it's like you're not even consuming anything. You can enhance your espresso or coffee so that it encourages keto, by adding healthy fats.
Boost Ketosis With Butter or Bulletproof MCT Oil
If you want to make your coffee even more keto friendly, request a packet of butter from Starbucks. The added fats will help assure your liver continues to convert fats for energy which is the sole objective of the ketogenic diet. You can also add Bulletproof's C8 MCT (multi-chain triglycerides) Oil which helps accelerate fat loss and fuel brain power:

Bulletproof Brain Octane C8 MCT Oil, 16 Ounces, Keto Supplement
Cold Brew or Iced Coffee
Cold brewed coffee at Starbucks is slow-steeped in cold water for 20 hours. Nitro brew and iced coffee are similar in that they have zero calories. Feel free to add a sugar free sweetener to the mix, more on that below.
Oat & Nut Milk Lattes
Lattes are just steamed milk and espresso. Like other drinks, swap out the dairy milk to avoid the lactose and reduce calories, and instead use almond milk or oat milk.
Keto Friendly Starbucks Drinks
There are numerous coffee based drinks you can get a Starbucks that remain keto friendly. For example, you can get an oat milk latte (which doesn't have the lactose sugar associated with regular milk). And in exchange for regular syrup, you can opt to use stevia instead. Cancel out the whipped cream, and you end up with a keto friendly Starbucks drink.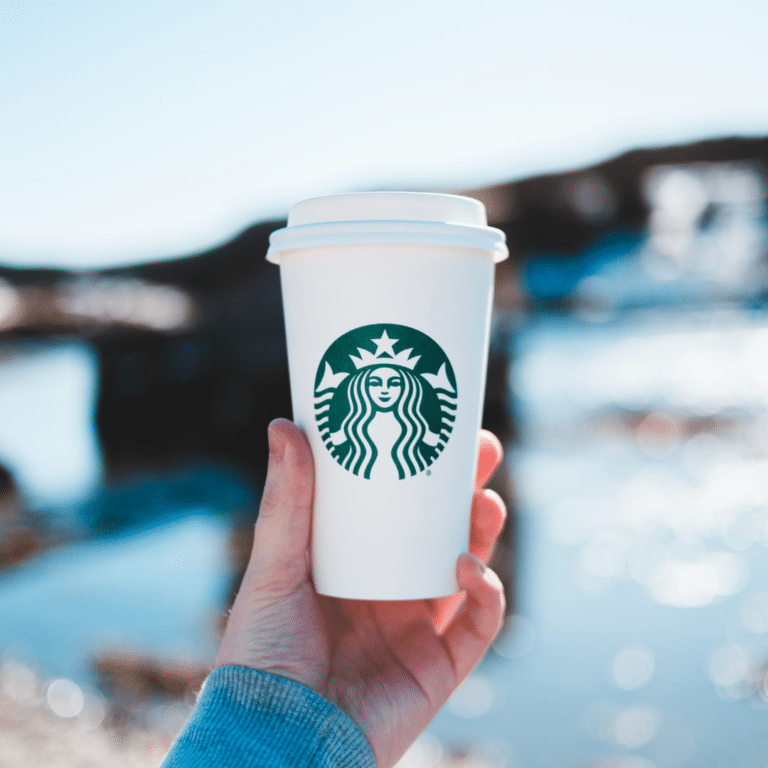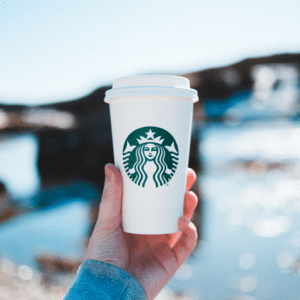 Low Carb "Skinny" Mocha
You can get a "skinny" mocha at Starbucks that comes with a reduced sugar chocolate syrup, offering only 1g of sugar per pump. While sugar is strictly prohibited on keto, you can incorporate this 1-2g of sugar toward your daily total carbohydrate intake. Swap out regular milk for oat or almond milk to reduce the amount of lactose (sugar from dairy) that comes in the drink.
Low Carb Caramel Macchiato at Starbucks
One of the most popular drinks at Starbucks is a caramel macchiato. This recipe consists of 1 shot of espresso, 1 cup of 2% milk, 1 tablespoon of Starbucks vanilla syrup, and caramel syrup. You can swap out the regular vanilla syrup used in the recipe with sugar free vanilla, and opt out of the caramel drizzle on top. Instead, you can use a sugar-free caramel drizzle, but it might require you to carry it with you in your car 😉
Torani Sugar Free Syrup, Classic Caramel, 25.4 Oz, Pack of 4
Use Sugar Free Sweeteners
There are numerous ways to get the same flavorful Starbucks drinks you know and love, without all the sugar. Simply add one of these to the mix to for a keto friendly Starbucks drink.
Stevia or monk fruit instead of sugar

Opt out of whip cream, syrup drizzles, etc.
Any Type of Starbucks Tea
Tea is definitely a great keto friendly option at starbucks.
Emperors Cloud and Mist Green Tea

Jade Citrus Mint Green Tea

Mint Majesty Herbal Tea

Passion Tango Herbal Tea

Peach Tranquility Herbal Tea

Royal English Breakfast Tea

Earl Grey Brewed Tea

Joy (Seasonal)

Organic Chai Tea

Youthberry White Tea
Other Keto Options at Starbucks
If you don't feel like a keto friendly drink, you can opt to eat other keto options at Starbucks instead. There are many keto friendly foods available, both in the cooling case and at the counter, including:
String Cheese

Nut Bars

Packs of Nuts

Siggi's Yogurt

Horizon Milk (avoid the Chocolate one)
Just remember, as a rule of thumb: if it doesn't have sugar or carbs, it's probably a good keto option!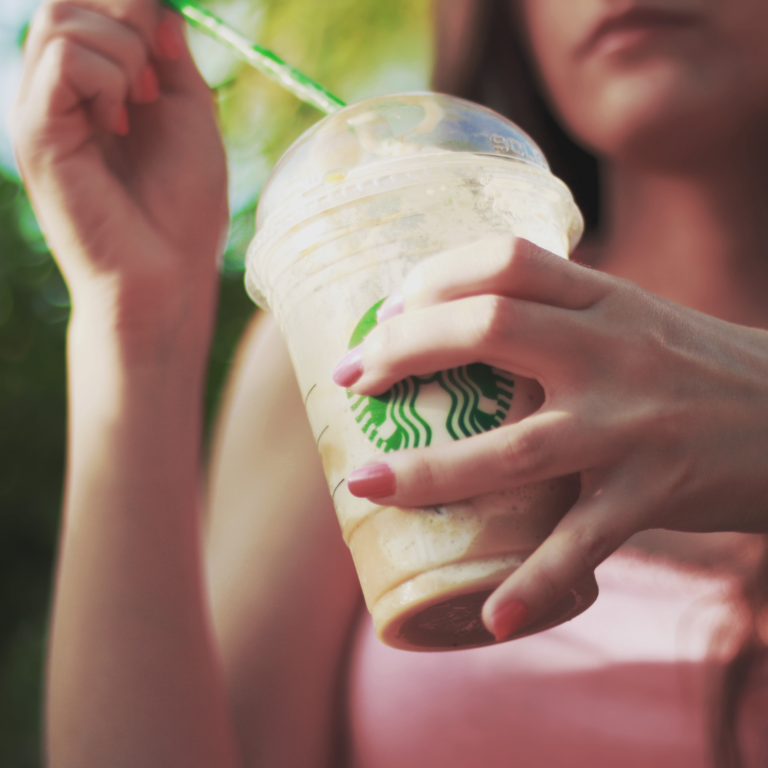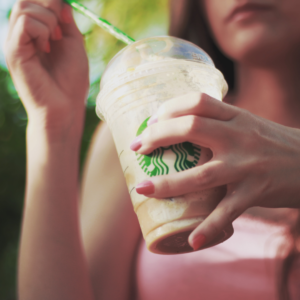 Stay the Course with Keto Friendly Drinks & Food
As previously mentioned, having available options is the best way to stay the course on keto. The keto diet can be tough, and you must be relentless to succeed. Having a sweet, sugar-free treat at Starbucks (or a regular keto friendly treat) is a great way to stay the course. Keep in mind these "principles" of keto and you will do just fine with keto friendly Starbucks drinks and coffee:
Use Stevia or Monk Fruit instead of sugar
Opt for sugar-free syrup, if it's still available
Use your own sugar free syrup instead
Replace dairy milk with oat milk or nut milk to reduce lactose intake
All teas and coffee, provided you don't add anything to them, are keto friendly Starbucks drinks.
We hope we'll help you enjoy your sugar-free caffeine jolt! 🙂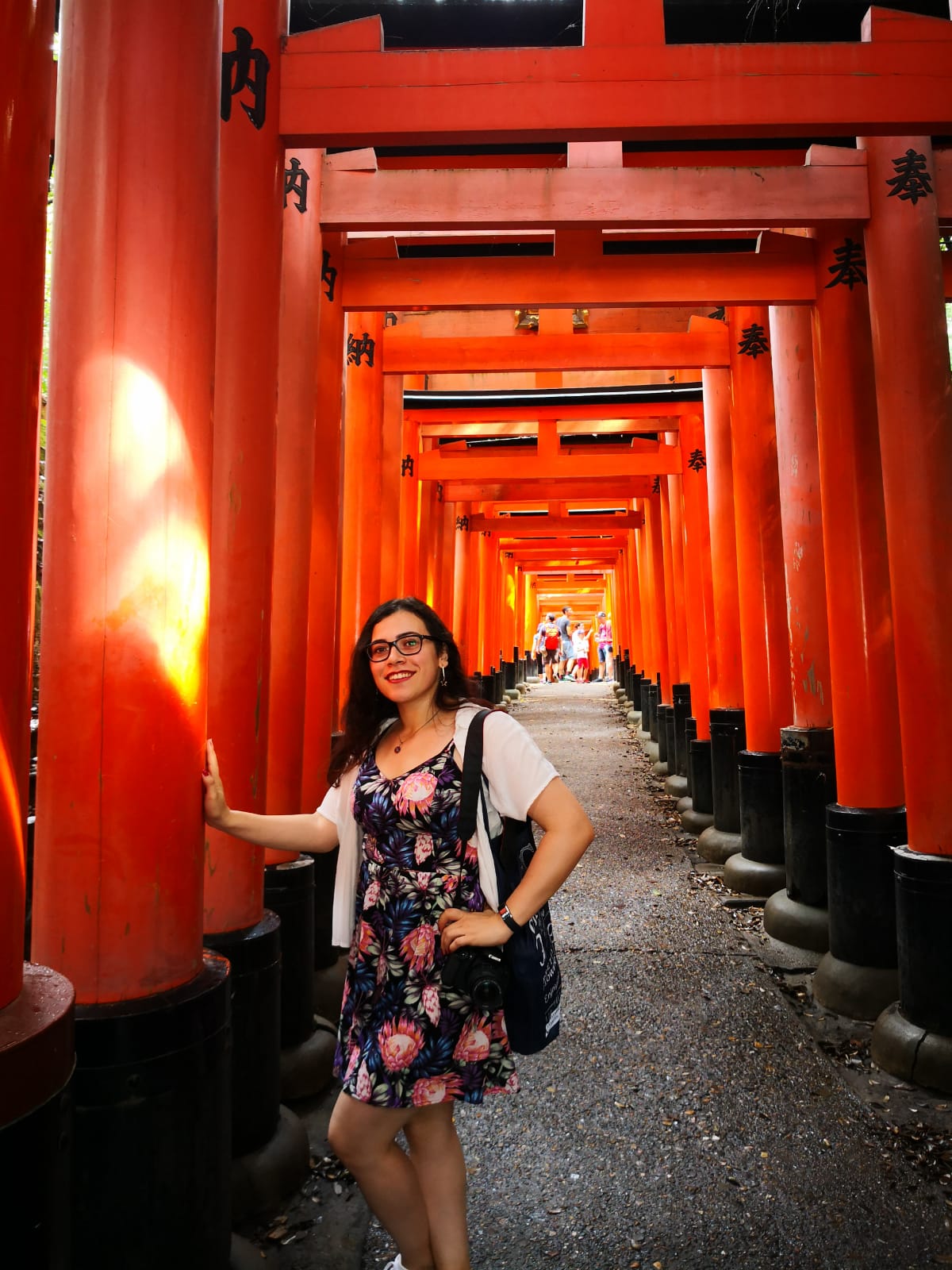 This is Merve from the JarKitchen Team. I am a freelance content specialist, and I like cooking different recipes in my free time. During the pandemic, I have had plenty of time to practice my cooking skills and cooking turned out to be a hobby for me.