Before diving into the Best Single Serve Coffee Makers, let us learn some more about them. Only then you can be able to make a wise decision.
Best Single Serve Coffee Makers
There are two kinds of people on the earth: Either you like coffee or you do not. Well, if you are one of the lucky ones (The ones that like coffee) you are in the right place. You have tasted coffee at big corporate coffee chains, that small place on the corner of your street, maybe at a touristy place abroad. For the ones that last in your mind, no need to miss them anymore.
Because using the best single serve coffee makers has an advantage: Tiny coffee capsules with almost unlimited variants! Pressurized hot water is pumped on/into your material and delicious coffee is made. If you prefer Fruit Juice, rather than coffee in the morning, you can check out the amazing benefits of Pomegranate Juice! JarKitchen has also reviewed the best Pomegranate Juicers for you if you want to go further with Juicers.
The difference between Single Serve Coffee Makers and Regular Coffee Makers can actually be understood from the name of it, it makes a single serve at once. So, if you are a Coffeecholic (means coffee addict in Turkish) you may or may not consider this kind of coffee machine an option, because it has its advantages and disadvantages. That is why first we will take a look at the differences in several aspects.
Operating Costs
Single serve coffee brewers use capsules, pods, or K-Cups. This is the first variable in the equation. Hence, we recommend you to decide what kind of coffee you like first. Because machines are not compatible with them all. Those ingredients come in different tastes. You may choose creamy lattes, Italian espresso, mocha, or even tea! After choosing one, you can now get to the model. If you want to know start directly with the best single serve coffee makers, keep reading!
Operating cost means the price of the ingredient that you want to use. Capsules, pods, and K-Cups may cost from 0.30$ to 0.80$ depending on the quality and the amount you buy at once. The price of the machine also varies from the regular ones; you should be prepared to spend some extra money upfront. Since they are more modern than regular coffee machines, they cost more. However, it is totally up to you to choose between regular and single serve ones. Regular drip coffee makers use ground coffee to brew coffee, which is cheaper.
Single Serve Coffee Maker vs Regular Drip Coffee Maker
Now, we are going to compare the two types of Coffee Makers concerning the aspects mentioned above. This way, you are going to have a better idea while choosing which type of machine you want.
| | | |
| --- | --- | --- |
| Feature/Machine Type | Single Serve Coffee Maker | Regular Drip Coffee Maker |
| Operating Cost | 0.30$ – 0,80$ | 0.03$ – 0.10$ |
| Power and Consmp. | 1200W – 1500W | 600W – 1200W |
| Usability | Easier for one cup | Easier for multiple cups |
| Physical Size | Can be larger | Mostly smaller |
So, which one is it?
Top 5 Single Serve Coffee Makers in 2020
Having talked about Single Serve Coffee Makers is the first thing. What about buying them? Do not worry, we have gathered and selected the five best single serve coffee makers for you! Each machine comes with benefits and downsides and they each address a different user profile. Therefore, carefully read our reviews and choose which one is the best for you!
| | | | | | |
| --- | --- | --- | --- | --- | --- |
| Model | Reservoir Capacity | Cup Size | Power & Consumption | Size | Brew Time |
| Keurig K-Elite | 75 oz. | 4-12 oz. | 1400 Watt | 12.70" L 9.9" W 13.1" H | 56 sec |
| Keurig K55 | 48 oz. | 6,8 and 10 oz. | 1500 Watt | 10.43" L 13.63" W 13.45" H | <1min |
| Nespresso Pixie | 24 oz. | 14 oz. | 1260Watt | 32.60" L 11.1" W 23.5" H | 25-30 sec |
| Keurig K575 | 80 oz. | 4-12 oz. | 1500Watt | 10.43" L 13.63" W 13.45" H | 1min 45sec |
| BUNN MCU | 14 oz. | 4-14 oz. | 1425Watt | 10.10" L 7.2" W 12.1" H | 2min |
Keurig K-Elite – Editor's Choice!
This machine is also our editor's choice and of course, this has a reason. Want to know what the best single serve coffee maker is? Trust me; I know what you are going to think when you finish the article 😉
Customized Coffee Brewing
Normally, it is the simplicity that makes a single serve coffee maker excellent, but if you are in the middle of a regular drip coffee and single serve ones, you will like this, because Keurig K-Elite can brew customizable coffee.
You can adjust the brewing temperature of the machine to have more control over the taste of your coffee. If you do not know what role temperature plays on coffee extraction, you may as well just use the try/fail method to get the best one you need! This machine also has an elevation feature that enables you to make the best coffee possible at high altitudes. Only the best single serve coffee makers should have an elevation feature.
Of course, this machine also is compatible with hundreds of K-Cup flavors so you will just choose the flavor press the button and you are good to drink!
The last customization is the machine's ability to brew iced coffee. Sometimes in the summer, you just don't like feeling coffee but crave that cold and refreshing coffee of Starbucks right? You are in the right place because this machine can also brew iced coffee. Just push the button and the machine will prepare you the most refreshing drink.
Very, very and very Practical!
The type of this machine is one of the best single serve coffee makers after all, so it is easy to make some coffee on the touch of a button.
It has a hot water option that will be useful for you when you want to drink an occasional cup of tea. Furthermore, with its quiet brewing technology, it is not going to make your dog bark when it starts working! (Trust me, I know the struggle…)
Almost like a Water Depot
The water reservoir in this thing is huge! With water capacity up to 75 oz., you can drink up to 6 12oz. cups of coffee without changing the reservoir. It is also detachable, making it easy to clean the whole thing separately.
Multiple Cup Sizes: 6,8 and 10 oz. Cup choice
Large Reservoir: As stated above, it has a large water reservoir
Easy Interface: It has 5 buttons, very simple
Cleaning Friendly: Water reservoir is detachable, you can clean it easily
Travel Mugs: You can make a coffee in the morning before Work
A bit large on size: You may find the machine a bit large when compared to other machines
No Strong Mode: No possibility to make the coffee stronger
Too! Simple Interface: It has 5 buttons, too simple
Not very colorful: If you like more vivid colors, you'll be upset, only available in red and black
Little Noisy: If you need the machine silent, you might consider another option
Keurig K55
The Keurig K-Classic, also called the Keurig K55 is as stated in its name, has become a classic! You will see this machine all over the internet if you are searching for best single serve coffee makers.
Lots of thing to Brew
This machine is compatible with all K-Pods there is. The simplicity of Keurig K55 makes it even better to harness the taste of that K-Pod you like. Since I have my hands on this machine, I literally stopped spending hundreds of dollars a month for expensive coffee outside, when I can brew the same coffee for 50 cents!
Large Water Tank
Keurig K55 also has a large water tank, taking up to 48oz. of water. It is of course not that large like the one in Keurig K-Elite, but still, it is considered as large. If you have company at your home very often, you will like this machine because you will not have to refill the water reservoir repeatedly.
Ease of Use (really)
Keurig K-Classic is really easy to use. You know why? Because it has only 5 buttons. You can't mess it up and press the same button or change its settings by mistake. Even my grandma can use it! Usability on this thing is high. It really is one of the best single serve coffee makers.
Auto on and off: Auto on/off feature for energy saving
Large Reservoir: Water "Depot" up to 75 oz.
Easy Interface: Can make iced coffee
Integrated Clock: Integrated Clock will be your best friend in the kitchen
Smart Start: Insert the K-Cup, the machine will brew when the water is heated automatically
Descaling Trouble: It is not specific to this machine, but a maintenance every 3 months is recommended
Large in Size: Find a space before you buy this one because it is a bit big
K-Cups only: Still only K-Cups officially. You can buy extra stuff to customize the machine
Nespresso Pixie
You will find this machine very interesting. Being one of the best single serve coffee makers and being smaller than the other machines, it does not have many options/features as the other ones. However, it is not your usual coffee machine, stay with us to see more.
Elegant Design and Structure
The design of this machine always brings me back to the times where I was in France for a Student Exchange Program. It is small, elegant and looks luxurious. It has got Thermoblock heating technology that makes it possible to heat the water in thirty seconds only!
It has got a folding drip tray, maximizing the flexibility of the cup's position.
User Interface
The experience can be changed, altered and enhanced to your taste by programming the machine.
LED Indicators make the machine easier to use by showing the user that the water tank is empty. Buttons have backlighting so that you can also brew in the dark, for example, while watching a movie with the lights off.
Power and Water Reservoir
The water reservoir can hold up to 24oz. of water. The size of the machine is small after all, so this is no surprise.
The water pump in this little beast can pump the water with a pressure of 19bar. The pressure of water is one of the main things that affect the taste of the coffee.
Brewing Time: This machine can brew coffee very fast thanks to its powerful pump
Taste: Coffee tastes good with this machine
Programmability: You can program the taste!
The design: The design and material are of quality. Looking luxurious
Nespresso Club: Buy your capsules from Nespresso Club and receive personalized coffee tips!
Original Capsules: Only the capsules of Nespresso will work, which are a bit more expensive than the usuals
Price: Price is high when compared to the same class of machines
Keurig K575
Keurig K575 is a new generation of Keurig machines. It has a newer function and features and one of the best single serve coffee makers. Let's take a look at them.
Design and Structure
For me, design is very important. Not that I live in a very luxurious and expensive apartment, you can make simple look good! I like the metal color and this machine has it. It has that smooth platinum finishing on it, making it look more expensive than it looks actually. Only the Best Single Coffee Makers can look elegant, classy and can make tasty coffee at the same time.
The size is a hustle with this one. The machine is big and that brings a lot of benefits. Big size means higher power and a larger water reservoir, but also hard to fit in the house. If you have a small kitchen, be sure to measure the places you would want to put this machine on before buying it. Because if you are looking to buy one of the best single serve coffee makers, you need to consider every aspect.
The Taste
It can look like it came from American Psycho and look fantastic (In my opinion), it is not going to be worth anything if the brewed coffee tastes like coffee from yesterday.
This machine makes good coffee. Not exactly like the ones, you drink outside at expensive cafes, but this machine is not industrial grade.
Strong Coffee Mode is also available in this single serve coffee maker. The strong mode makes your coffee richer but do not expect a huge difference in the taste.
Features and Performance
Keurig K575 brings a lot of customization to the play. Cup sizes vary at 4-6-8-10-12 oz. and guess what, this baby can also brew a carafe. Carafes vary at 22-26-30 oz. Amazing for caffeine lovers!
This machine works with K-Cups of course. If you are going to brew a carafe, you need a K-Carafe capsule. The only difference is the amount of coffee in them. The coffee required to make a 30 oz. carafe and 4 oz. cup of coffee should not be the same right?
Temperature control is really important for the taste of the coffee. Some coffees taste better at low temperatures and some at higher temperatures. Not you can adjust this with this machine!
Brewing Time: Fast operation
Taste: Can be enhanced by changing the temperature control
Programmability: You can program the taste!
The design: So many size options, perfect for a family!
Reusable Pods: Support reusable pods to make regular filtered coffee
Original Capsules: Only the capsules of Keurig will work
Size: It is large in size when compared to other machines
Strong Mode: Is not that effective some users say
BUNN MCU
This machine does not look like a normal single serve coffee maker, because it looks like a metal block. Looks very simple from the outside, let's review BUNN MCU and learn more about it.
Design and Structure
From an aesthetic aspect, it has a really simple design. To be honest it is a little bit too simple. For me, at my first look, I tasted rust in this coffee. Just like the coffee maker of Ted from How I met your mother "Rusty".
From the structural view, it has multiple compartments like drawers, in which you can put any ingredients. E.g. K-Pods, capsules, tea bags, etc. This provides VERY high flexibility to its users. The best use case for this machine would be offices where everyone can bring their own ingredient. If it was to brew K-Pods only, then everybody would have to bring K-Pods, but with this one, everyone can drink what they like!
Ease of Use
The user interface is very simple for inexperienced users. Just press the button and it will start brewing in Brewpulses. It pressurizes the air between pulses for maximum brewing efficiency and taste. To further control the taste, you can put less water in the reservoir so that the taste gets richer! No wonder why this one is on the list of Best Single Serve Coffee Makers.
Performance
This pressure beast can brew an 8 oz. cup of coffee in only 42 seconds. Where Keurig K75 can do that in 42 seconds too, but not 8 oz., a 7.25 oz!
Ingredient: K-Pods, Ground coffee, Teabags
Brewing Speed: in only 42 seconds
Reusability: No paper coffee filter needed
Water Reservoir: Reservoir cannot be detached
Drip Water Tray: Cannot be detached
Power Button: There is no power button to turn the machine on or off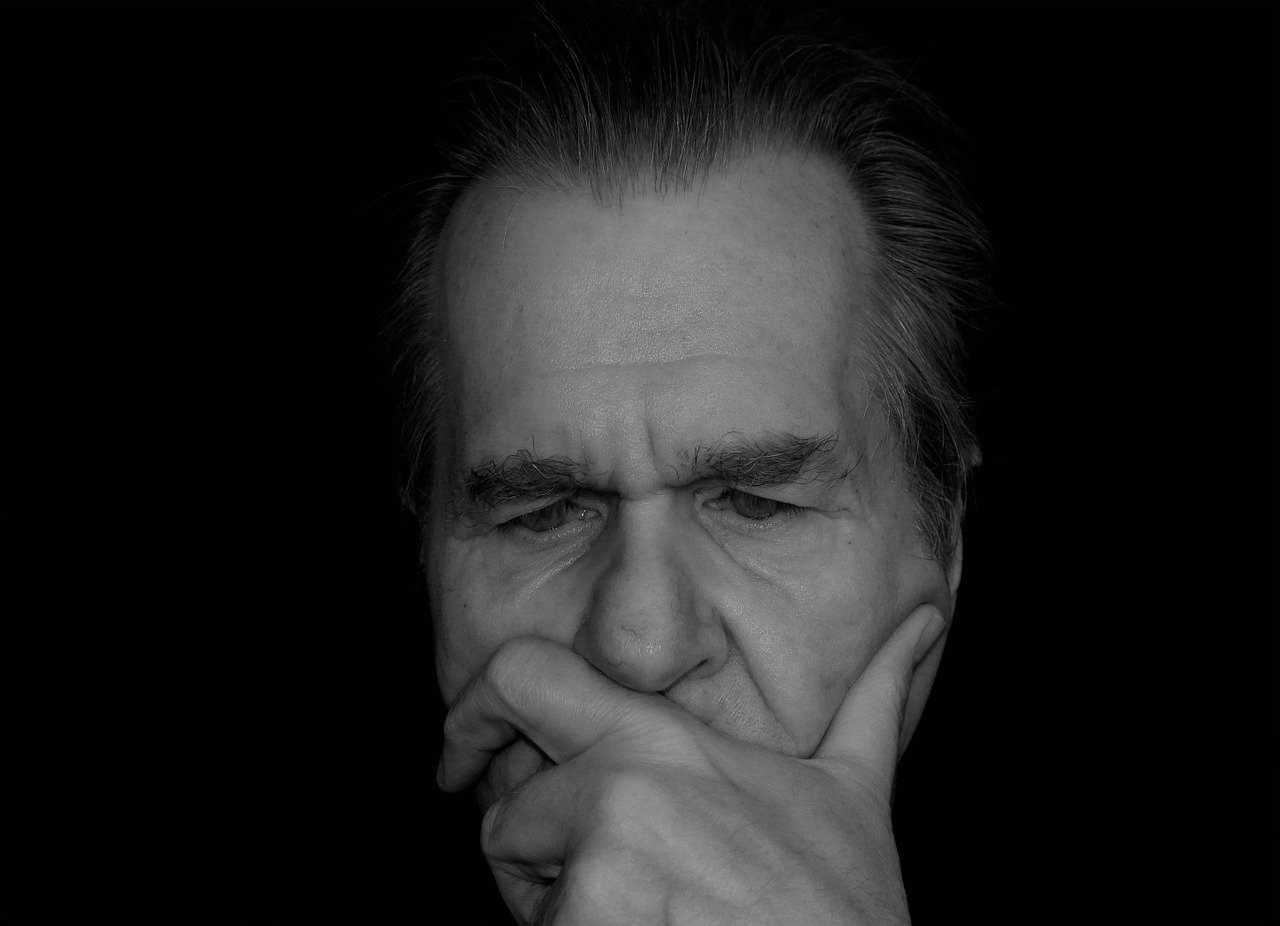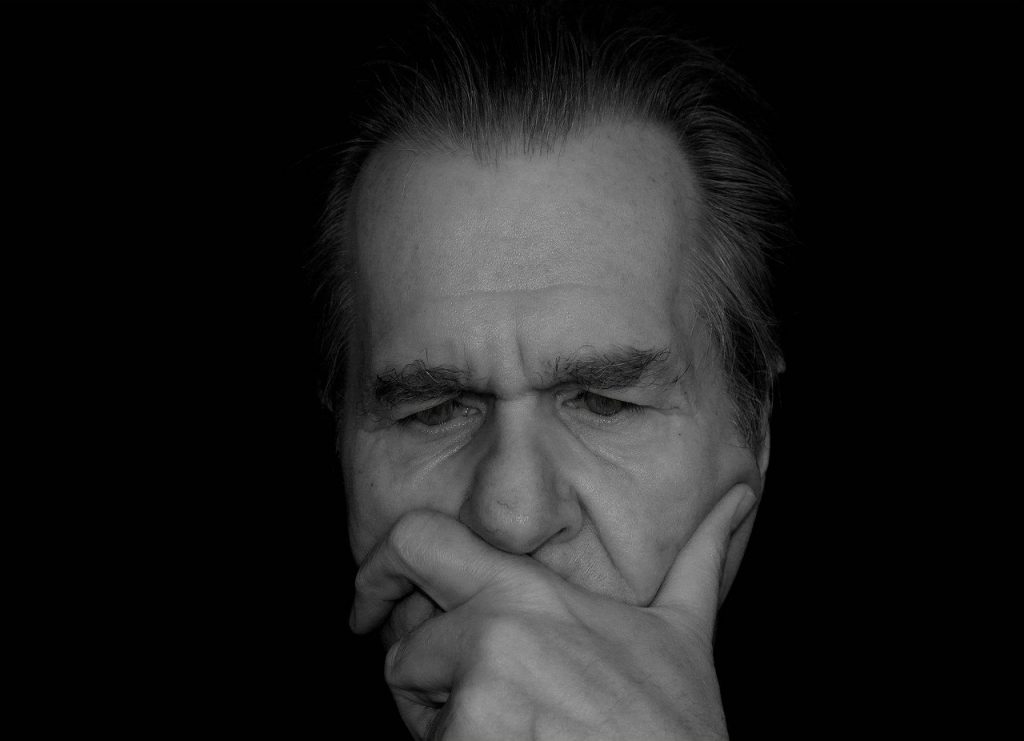 Conclusion
Now that you have more information about the Best Single Serve Coffee Makers, you can make a decision. Do not forget to take the points we, as the JarKitchen Team has told you about into account.
If you do not want to do comprehensive research or read through all the material we have provided, you may as well go along with our Editors Choice!
Some referrals: https://www.keurig.com/coffee+makers/c/coffeemakers101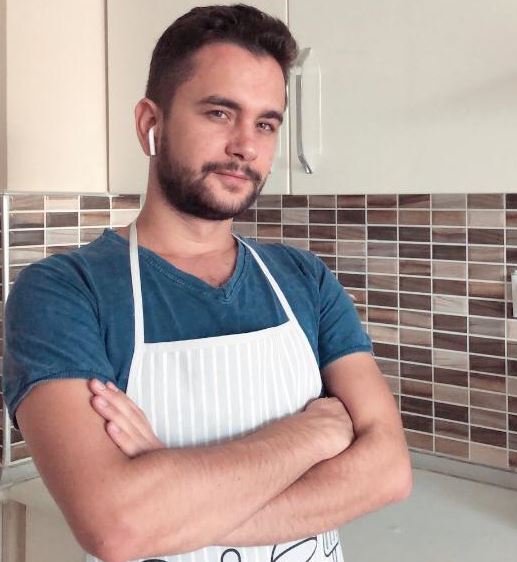 This is Berk from the JarKitchen Team. I am a Mechatronics Engineer and I like cooking in my spare time. By bringing my engineering background into the business, product reviews are a specialty for me. During my travels across Europe, I have learned/tested many recipes and now I plan to bring them to you here!