If you own a blender at home like most of us do, you know what the problems of using a blender are. One is that they can get really hot after using it for a long time, and the other one is the noise. I like listening to music or watching the news on tv while I am cooking and I can do that mostly. But when I am using the blender I cannot concentrate on the music or the news over the extreme sound of the blender. That is why I started wondering if there are companies that make quiet blenders. It seems they do. But how does a quiet blender work?
How does a Quiet Blender Work?
For a blender to be a quiet blender, the noise created by the motor inside needs to be either dampened or shielded. By creating the blender's body from materials that have soundproofing abilities and also using materials like rubber at the joints or connecting points within the machine, the noise of the machine can be dampened. Having a material like again rubber at the bottom of the machine also reduces the vibration which also makes a lot of noise. The last thing that makes a quiet blender quiet is the enclosure with soundproofing abilities. This enclosure acts as a sound shield.
Having talked about how a quiet blender works and why do we need a quiet blender, after all, we would like to go into the list of 10 Best Quiet Blenders for mouth-watering beverages directly.
1. Hamilton Beach Professional 1500W Quiet Shield Blender
What is important about the Hamilton Beach Professional 1500W is that it is a really strong and quality blender. What distinguishes it from other blenders in the market is the capability to give the smoothies that nice texture which contains no chunky bits in it. This is the most important thing in a smoothie because it needs to be "smooth".
The steel matte finish looks really high quality and this blender will be not just an appliance you are using but an accessory that your guests will admire. It has a self-cleaning ability so that you do not need to do anything to clean it.
Some customers, however, were complaining about the "shatterproof" main jar getting broken when handling frozen ingredients. But the majority of the users do not have complaints like this and are happy with their Hamilton Beach Professional 1500W Quiet Blender. We think, that Hamilton Beach Professional 1500W is the best quiet blender out there.
For a quick sound test, be sure to check out the sound test video.
4 pre-programmed settings
Multiple speed settings
Stainless steel blades
Removable quiet blender shield
Shatterproof jar
Speed ranging from 3.000 to 18.000rpm
Comes with a tamper
2.0 HP at it's peak
Pros
Removable parts can be cleaned in a dishwasher
5-years of limited warranty
Operates quietly
Strong Motor, High Performance
Storage Friendly
Self-cleaning mode
BPA Free
Cons
Enclosure lid is difficult to open and close
Difficulties handling frozen ingredients or ice
Possible leakage
Main Jar may be broken while handling frozen ingredients
2. Vitamix 5200 Blender Professional Grade
Vitamix 5200 is another quiet blender in our list of top 10 best smoothie makers. It is one of the best brands out there that produce high-quality blenders and Vitamix 5200 Blender Professional Grade is one of them. While having low power when compared to some of the other blenders in this list, it can still crush ice and frozen ingredients easily.
Vitamix 5200 Blender Professional does not require you to keep your hands on the jar while operating because it sits strong and forms above the strongly rotating motor inside it.
A warning though, this blender is not so silent when compared to Hamilton Beach Professional 1500W Quiet Shield Blender. Because it lacks an extra enclosure shield. However, it is still a very quiet blender if you think of the normal blenders.
It also has a self-cleaning mode which makes it easy to clean the product. The jar is big enough to make large smoothies and the plastic is BPA-Free.
Multiple Speed Settings
Very high-performance motor
Stainless steel blades
Comes with a tamper and recipe book in the box
Pros
Can easily handle ice and frozen ingredients
Large jar capacity
Self-cleaning mode
7 year limited warranty
BPA-free
Operates fast
Cons
A bit noisy
Comes with a higher price
3. Blendtec Total Classic Original Blender with FourSide Jar
Blendtec is one of the companies that specialize in blenders both for commercial and residential purposes. It is the first industrial-grade blender that can also be used at home.
It is not so quiet just like the Vitamix 5200 Blender Professional Grade but this can be overlooked. The reason for that lies in how powerful the motor is in this beast. Do not get us wrong, it is still a quiet blender but there are still blenders that are quieter than this one.
What is best about this product is, that it is very easy to use. If you haven't used a blender before or you need a blender that is easy to use, not so complicated, you can consider buying the Blendtec Total Classic Original Blender with FourSide Jar. It has many areas of use and can blend nut butter, juices, ice, fruits, etc. It can even knead dough! Can you believe that? If you are looking for a very versatile quiet blender that can do many things apart from just making smoothies, Blendtec Total Classic Original Blender is the one for you!
This Quiet Blender also has a pulse function that gives you a quick short burst that immediately crushes even the hardest ingredients!
Removable parts can be cleaned in dishwashers
Speed can be adjusted
6 pre-programmed settings
Hinged sound enclosure
20 Oz travel jars are included in the box
Stainless steel forged blades
Recipe book
3 HP at maximum performance
Pros
Friendly storage

8-year warranty

Reasonably priced
Self-cleaning mode
Pulse (Burst) function
Cycle count
Operates fast
Cons
Loud
Cannot handle frozen ingredients so well
No sound enclosure
4. Ninja Professional 72oz Countertop Blender
The Ninja Professional Countertop Blender is a very sturdy quiet blender. While not compromising on noise, it's powerful motor can crush down all ingredients thanks to its hard steel blades.
Speaking of its blades, they are produced in an angled shape so that it can create a vortex effect inside the jar. This allows the ingredients to meet more with the sharp blades. The vortex effect also plays a huge role in having a chunkless mix inside the jar, which is one of the most important things in a smoothie. A smoothie must be smooth right? 🙂
If you are a green smoothie fan, which includes ingredients e.g mint, then this blender is the one for you. Consuming greens/vegetables are great for your health. Some of us do not prefer eating greens that much during the day, consuming them inside smoothies would improve your health because they are usually very high in fibers, which is very good for your intestines.
The removable parts of this blender are dishwasher friendly so do not be afraid to clean them in a dishwasher.
6 stainless steel blades
Includes a 25-recipe cookbook
4 manual pre-programs
4 automatic pre-programs
Pros
1-year warranty
Can crush frozen ingredients and ice
Operates quietly
Large capacity
BPA-free
No assembly necessary
Reasonably priced
Dishwasher safe
Cons
Not storage-friendly
Has a tendency to leak
5. Jamba Appliances Quiet Shield Blender
Jamba is a company that has popularized veggie and fruit smoothies. They were also called Jamba Juice in the past because of this brand. So needless to say, they have significant experience with blenders.
You should not waste much time preparing a smoothie, because it needs to be fast and when consumed as breakfast or an energy-packed snack. Jamba Appliances Quiet Shield Blender gives you just that. Its ease-of-use enables you to make quick smoothies at the touch of a button. Design is also really good on this quiet blender, it is very simple.
This quiet blender comes with a silent enclosure or a.k.a quiet shield, so using this quiet shield makes a huge difference in the noise. If you are a night owl or a person that has a late-night shift, this blender might be the one for you. You can blend many ingredients without alerting your wife, children, or your flatmate so they do not know that you are the one who is consuming all those veggies and fruits 😉
If you have a small kitchen like the one in my summer house, then you are absolutely going to love this one because it does not take too much space.
Quiet Shield

1.6 HP at peak performance

Stainless steel blades
Adjustable speed setting
Custom tamper
Includes personal single serve 20 Oz jars
Comes with a beautiful recipe book
Pros
Operates very quietly
BPA-free
5-year warranty
Reasonably priced
Easy to clean the component
Has a burst mode
Storage friendly
High performance
Cons
Has a tendency to leak
Not the best for completely frozen ingredients
The pitcher has no handle
The size of the jar is smaller than expected
Not all removable components are dishwasher safe
6. Blendtec Pro 800 with WildSide+ Jar
Blendtec Pro is easily one of the best quiet blenders out there. It has a premium look to it and has a very very powerful motor. But as you can also assume, it comes with a high price. Blendtec pro blends ingredients like a lancet, while not compromising on noise thanks to its quiet shield or silent enclosure.
This commercial-grade quiet blender uses its lancet like blunt blades and high performance motor to crush and cut through all the ingredients you throw in it.
The sound enclosure or the quest shield absorbs the noise almost to zero. The main property of the so-called "WildSide Jar" is that it has a twist in its shape so that it can push the ingredients towards the blade.
Another perk of this amazing quiet blender is that it has a self-cleaning mode. This can be expected from a professional blender like this of course. It also has other functions. Control of the slider is super easy to use and thanks to the firm hinges, the product sits on its base so perfectly, it does not move around because of the vibration.
The price of this amazing product as you can assume, but comes with many functionalities and it is also very quiet.
3.8 HP at peak performance
Adjustable speed setting
Sound enclosure (Quiet Shield)
6 -pre-programmed settings
Stainless steel blades
Interactive touchscreen
Pros
Can make ice cream, nut butters, hot soups
Can crush frozen ingredients and ice
10-year warranty
Operates very quietly
BPA-free
Self-cleaning mode
Very high performance
Cons
Pricy
Big in size
Does not come with a tamper
7. Homgeek Blender Smoothie Maker, High-Speed Professional Countertop Blender
This is a very good looking quiet blender. The looks are very refined and this product will be an indispensable accessory in your kitchen above the counter.
This blender is extra easy to clean and the ease-of-use in this thing is a monster. You can even teach a child how to use it in under a minute. Of course, this is not recommended. 🙂
This one particularly specializes in beverages because this quiet blender HomGeek Blender Smoothie Maker is known to blend better than other high-performance blenders. It will leave you with consistently blended beverages. But of course, it also excels in making smoothies, otherwise, we wouldn't add it to our list of top 10 best quiet blenders.
It has a spout on the left side of the jar, so pouring out of the jar will be a piece of cake when compared with other quiet blenders. Speed can be adjusted with the rotary dial which makes the user experience even better. Another great advantage of this quiet blender is, it has a safety feature where the blender does not turn on if the jar is closed firmly.
8 adjustable speed control
Programmed settings
Stainless steel blades
Timer
The box includes a tamper
Pros
Reasonably priced
Can crush frozen ingredients and ice
Operates quietly and fast
Has a timer
BPA-free
Cons
Big in size
Not dishwasher safe
8. Breville Fresh and Furious Quiet Blender
Breville is a high-end brand that mostly gained its reputation from how quality their products are. This quiet blender has a very high torque motor and pre-programmed settings for your needs in advance. Besides, am I the only one that likes the name of this product? Fresh and Furious? That is an awesome name.
Breville Fresh and Furious Quiet Blender are a very good looking quiet blender with remarkable design features. The Jar on this thing can take up to 50 oz of liquid. Normally for a jar that big, a big motor is required but the footprint of the motor is really small, so it would suit most households. This blender has nine different control features and has unique capabilities like food processing.
This beast is equipped with a high torque 1100Watt motor. Normally, this is less than most of the other beasts in this list like Hamilton Beach 1500W Blender but, when combined with the unique design of the blades, the output is a quiet and efficient operation. The design of the blades creates a vortex effect that constantly pulls the ingredients towards the blades for better blending.
Along with a serrated design, the blades are manufactured from high-grade surgical stainless steel. This increases the duration and effectiveness of the blades. Their performance is so good, that you will get your smoothie in under a minute.
9 pre-programmed settings
1100 Watt at peak performance
Serrated, stainless steel blades
50 Oz Jar
LCD Screen that shows the process
Pros
Combines blending with food processing
Large capacity Jar
Serrated stainless-steel blades
Nine controls and programmed functions
Self-cleaning setting and dishwasher safe
Cons
Base's footings can be slippery
9. Optimum High-Speed Blender VAC2
Optimum High-Speed Blender VAC2 is a very good quiet blender because it has exceptional and groundbreaking vacuum technology. The main feature of quiet blenders with vacuum technology is that they suck out oxygen before blending. This enables the blender to preserve the nutrients from destruction through oxidization. This is achieved by this blender thanks to a properly sealed jar with vacuum functionality. But, you can only use automatic settings to operate the vacuum.
Smoothies are healthy snacks so therefore it is very important for those precious nutrients to survive.
This quiet blender has literally a beat motor inside. Going up to 2238Watts, this blender is the strongest blender in this list. The motor rotates six stainless steel blades to be able to crush seeds and ice very quickly.
Here is a simple fact; you can only use automatic settings to operate the vacuum. The devices include a 2238Watt motor with six blades made from stainless steel to crush seeds and ice quickly.
The main areas of use for this Quiet Blender are making frappes, milkshakes, and green smoothies. It also has pre-programmed options that specialize in fruits, nuts, vegetables, and more. All this happens at the touch of a button.
Six stainless steel blades
2238 Watt motor at peak performance
Vacuumed Jar
70oz liquid capacity
Includes a cookbook with 70 recipes
Pros
Creates a Vacuum that preserves nutrients
2238 Watt powerful motor
Large capacity
BPA-free
LED, High-quality Display
Cons
The carafe is narrow and tall
The vacuum may be lost sometimes
Pricy
10. Froothie Optimum VAC2
Froothie Optimum is the last quiet blender in our list of Quiet Blender – Top 10 Best Quiet Blenders. It is a heavy-duty device which is powered by a 2200Watt motor. Just like the Optimum High-Speed Blender before, Froothie Optimum VAC2 also has a vacuum capability that eliminates the air from the carafe first before starting to blend. This preserves nutrients like Vitamin C, which is a great boost for our immune system that is really important these days because of the Covid-19 Pandemic.
If not for vacuum, there would be oxidation. Oxidation may change the taste and color of food, which is different from their non-blended versions.
This blender also has a powerful motor operating 6 blades with spiky edges. Stainless steel blades cut through frozen ingredients and ice like butter, giving your smoothie a fine texture. The bearings reduce the heat radiated from the motor while operating at high speeds.
The last thing to talk about is the tamper. Tamper aids in the crushing of any mixture like vegetables or fruits or even seeds does not matter what kind of material you are trying to blend.
2200Watt at peak performance
Vacuum capabilities
Can make additive-free nut butter
Pros
Can crush ice and frozen ingredients
Can make very smooth smoothies
Vacuum preserves nutrients
Can make soups in 6 minutes
Can make nut-butter
It comes with a warranty of up to 10 years
Cons
Noisy
The seal may become undone, you need to hold the lid
How can I make my blender less noisy? How to reduce blender noise?
If you have recently bought a normal blender and already complaining about the noise. There may be some tricks that you can do to minimize the noise of your blender. Here are our top 10 recommendations:
Do not put the blender near a wall or the windows. This may cause the sound being emitted from the blender to bounce off the walls and windows, resulting in more noise than the machine actually makes. Placing the blender in the middle of the kitchen (if that is possible of course) will surely reduce the noise coming from the quiet blender.
A soft towel under the blender may reduce the noise. Blenders are usually placed on kitchen counters made of wood or granite. This will cause the material to vibrate, resulting in an increase in the noise being emitted. A towel should reduce the vibration and thus the noise.
Mats are important. Place a silicone or rubber mat under the blender. This is an alternative to number two. If you do not want to put a towel under your quiet blender, because you think it is not going to look good, you can buy a silicone or rubber mat. This will also decrease the sound by absorbing part of the vibration being conducted to the kitchen counter.
Making a Quiet Blender, Soundproofing
Get your hands on an enclosure box (You can also do it yourself)

. You can make an enclosure by getting your hands on a carton and stick egg cartons/soundproof foam inside it. Be careful to keep the inside of the cardboard bigger than the blender. Leave one side open so that the blender can fit in it and Voila! The second option is to buy an enclosure box during which you need to pay attention to the dimensions.
Soundproof nearby surroundings. You can also use soundproof foam or egg cartons to soundproof the wall behind the blender to block the sound from bouncing on the wall.
Combine soundproof enclosure and sound decoupler. Combining number 2 and number 4 will make the noise even less.
At really low or high speeds, the noise will be minimized. At low speeds, the blender will vibrate less because of low motor power. Put it on high speed, the blender will approach to resonance state, which will also reduce the vibration.
Blend your meal the night before. You can prepare your smoothie or drink a bit before the night so that nobody gets distracted by the sound emitted.
Buy a silent blender! You can use this list to choose which one is the best quiet blender.
Is the Vitamix Quiet?
Vitamix blenders are produced in a way that the noise they are emitting are within safe levels. There are of course many Vitamix blender models with different performances in Watt. Therefore, if you'd like to buy a Vitamix Quiet Blender, stay away from the ones over 1300-1400 Watts. Also, if you already have a Vitamix Blender and you'd like to make it less noisy, you can find the answer to the question "How can I make my blender less noisy" just above in this list.
The Vitamix blender in this list is a quiet blender, so you can be comfortable while buying it if you have concerns about how much noise it is going to make. Of course, to be sure, we recommend taking a look at YouTube for a sound test.
What is the most expensive blender in the world?
Vitamix 5200 is the most expensive blender in the world. However, it is an industrial-grade blender which is very powerful, which means you can expect more noise when compared to other blenders out there. For a detailed review, Vitamix 5200 is the second blender in this list.
What brand blender does Starbucks use?
Starbucks is one of the biggest coffee chains all around the world. This is because they make good quality coffee and the comfort they offer their customers in the shop. Therefore it is really important for Starbucks to use one of the best blenders out there. At first, Starbucks was using Blendtec blenders to blend the beverages in the shop but after that, they have changed their blenders.
Starbucks then switched over to Vitamix because Vitamix offered Starbucks a custom-designed and produced blender which is the Vitamix 48-ounce Blending Station Advance. That blender is a beast but a silent one. It is used in almost all Starbucks shops in the world.
Are expensive blenders worth it?
We would like to answer this question with a yes. Yes, expensive blenders are worth it if you are going to suck out every bit of performance out of them. Smoothies or beverages which are made with cheap blenders can contain chunks in them or they can be foamy or bubbly. There are many aspects to consider while buying a blender which are performance, noise, design, and blades. Some blenders can create a vacuum in them so that the nutrients in the beverage are preserved, creating the most healthy drink for you.
This is also very good for parents because they want to feed their new babies because they can only eat liquid food. While feeding the babies it is really important to suck out every bit of nutrient in the mix so that the baby is in top health!
How powerful should a quiet blender be?
This is an excellent question with no exact answer to it. The power of a blender actually depends on what you want from the blender. If you are making smoothies one or two times a month, you should not get a powerful blender. A blender with 800-1000 Watts should be more than okay for you. But if you like smoothies, you have babies to feed, you like mixing alcoholic beverages with ingredients, or a wannabe barista, then you can get a 1500Watt blender.
So, which one was your favorite?
There are of course more powerful blenders out there that have 2500 Watts power, but we think this is not necessary. Because the power of a blender does not only depend on how powerful the motor is. Shape and the material of the blades are also important. Serrated blades can crush solid and frozen ingredients better, while non-serrated blades can cut through soft ingredients like fruits or vegetables to make a real fine blend. Therefore it is important to know what you will be using this blender for before you make a decision.
Conclusion
As the JarKitchen Team, we have reviewed the top 10 Best Quiet Blenders for you in this article. If you want to know which one is the best quiet blender, be sure to the whole article carefully, consider the pros and cons and choose which one right for you. First, you have to decide what your priorities are. You may be looking for a nice looking accessory, a real powerful blender that can crush anything, a simple and easy to use one, or a cheap one with a high price/performance ratio.
Looking for food to blend? We have some nice fruits to blend in our list of foods that start with L. Check it out! 🙂
We hope you liked this article, if you want more content, reviews, or recipes, be sure to leave a comment below!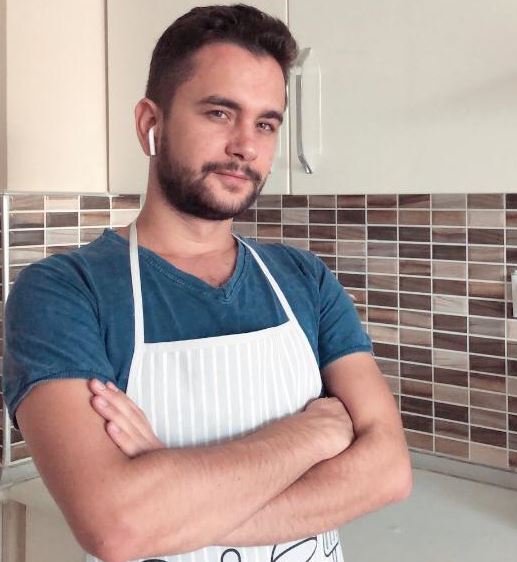 This is Berk from the JarKitchen Team. I am a Mechatronics Engineer and I like cooking in my spare time. By bringing my engineering background into the business, product reviews are a specialty for me. During my travels across Europe, I have learned/tested many recipes and now I plan to bring them to you here!